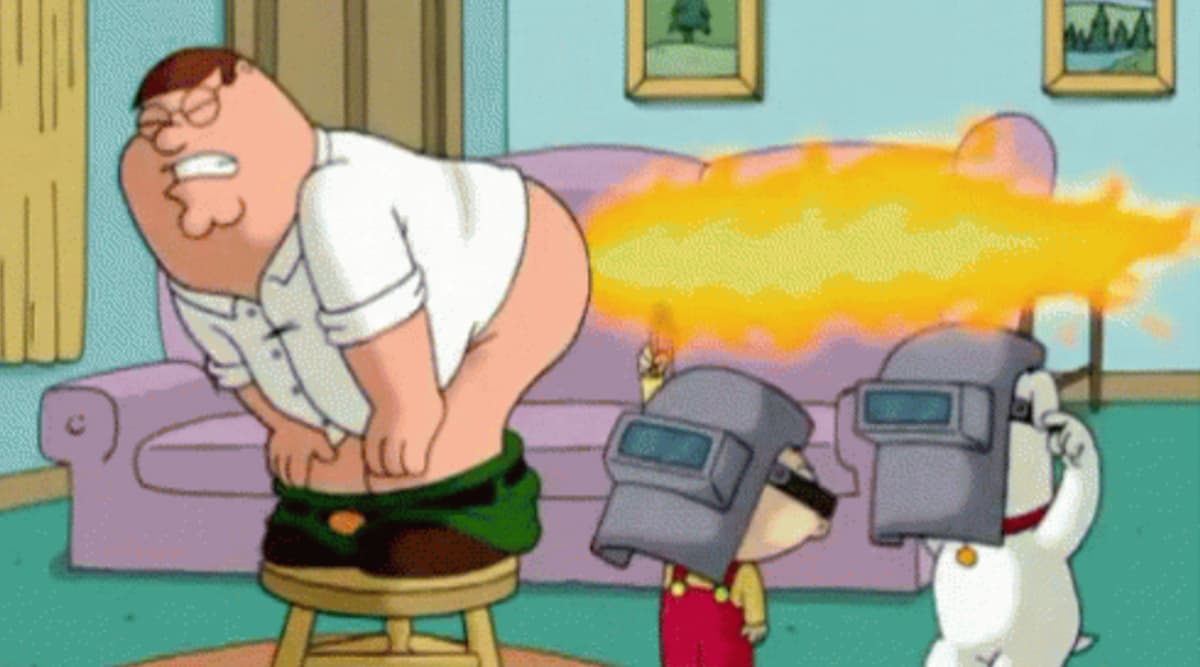 We don't know if we should call it hilarious. Something as serious as this, can be nothing short of an idiotic stunt. This man is going viral on social media for launching a firework from his bottom. He places the firework between his bum cheeks and asks his friend to light it. Both of them can be heard laughing, while performing the disgusting act. Social media is not impressed at all. Notably, during the time, when environmental enthusiasts are requesting the government authorities to ban the sale of fireworks. This video did no magic on the netizens, as what the man who filmed himself while performing the stunt might have imagined. Poor Puppy, Molly Dies of Heart Attack After Being Terrified by Fireworks in UK; Netizens in Mourning. 
It is not known where the video was shot, and the people in the clip were not identified as well. But the man has a Scottish accent. And as speculated, the rocket did hurt him. After the firecracker was lit, it wrecked the individual's t-shirt. It suddenly goes off, and sparks shoot down the man's causing him to lurch forward. The man runs, pulls it out, and it falls to the floor, as it launches. The firework then explodes in a flash of bright colours. Video of Dog Shivering at the Sound of Fireworks Goes Viral, Owner Calls for Ban of Crackers in Scotland. 
Watch the Viral Video:
As the incident went viral, the Royal Society for the Prevention of Accidents condemned the act. One of the spokespeople reported that around 1,000 people visit A&E for treatment of a firework-related injury in the four weeks around Bonfire Night. It an annual commemoration which is observed on November 5 in the United Kingdom. Fireworks have been a significant worry among people in Scotland. The Scottish government is investigating ways to reduce the fear, alarm and damage caused by rockets and other crackers. Incidents such as this, increases the concern as to why it is necessary to ban the fireworks.