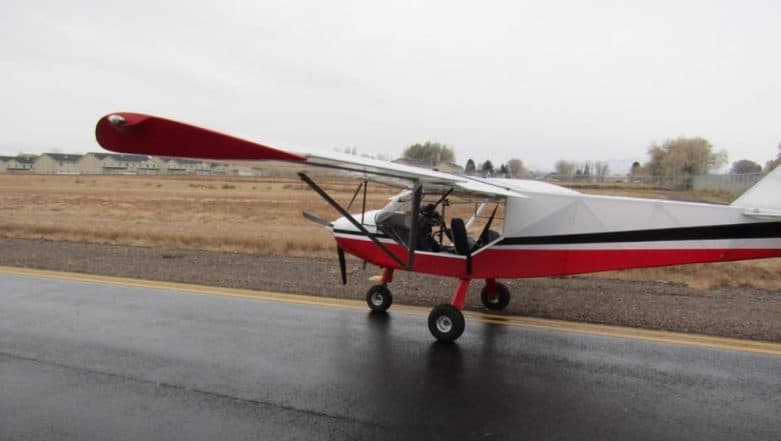 Two teenagers thought their plans were taking wings when they stole a small aircraft in Utah, USA, but it was shortlived. The boys were arrested near the Vernal Regional Airport after flying the aircraft for 15 miles, the police said. They gained access to a tractor and drove it to a private airstrip on Thanksgiving. They stole a fixed-wing single-engine aircraft from there and flew it.
According to a statement shared by the Uintah County Sheriff's Office, investigators believe that two boys aged 14 and 15 carried out the theft. In a statement, the police said, "At this time, investigators believe the boys, ages 14 and 15, left a group home on the Wasatch Front earlier this week and made their way to eastern Utah, where they have been staying with friends in the Jensen area."
Uintah County Sheriff's Office's released a statement on the incident along with pictures of the retrieved aircraft. It says, "The plane was witnessed flying very low along US-40 near Gusher, Uintah County, about 32 miles west of Jensen."
While according to their initial plans they were to return to the starting point, the boys changed their minds. The Facebook post reads, "Based on information obtained by investigators, the teens mentioned flying back towards the Wasatch Front, but decided not to and returned to Vernal where they landed at the airport."
Here is the Facebook post:
The boys were staying with friends in the Jensen area before they flew the aircraft. The incident is being investigated and the boys are held in the Split Mountain Youth Detention Center in Vernal on multiple charges. As the Facebook post went viral, netizens exclaimed how two young boys had managed to steal an aircraft.