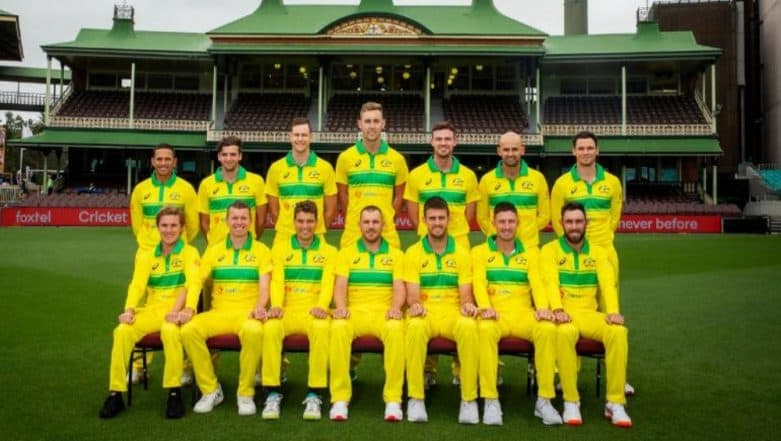 After losing the four-game Test series against India, Australia will be looking to put their best foot forward for the upcoming three-match ODI games. The ODIs are all set to begin on January 12, 2019, in Sydney. The team has now decided to reinvent their jerseys which were worn by Allan Border in 1986. The team will be spotted in yellow and gold jerseys on January 12. Incidentally, it's the same day where Allan Border and Kapil Dev made their debuts in 1986. Virat Kohli, MS Dhoni & Others Hit Indoor Nets Due to Rains in Sydney Ahead of ODI Series (Watch Video).
The team ahead of the ODI series, the Aussies shot with the new jerseys. The video of the shoot was shared on social media by Cricket Australia. "Classic! 🇦🇺 will be wearing this retro kit from 1986 in the ODI series against India 🔥." Check out the post below:
Talkin about the Australian team, Peter Siddle is back in the squad despite the fact that he played his last played an ODI in November 2010 against Sri Lanka at the Sydney Cricket Ground. Siddle, who was 1-year old when Australia wore the yellow and gold kits 33 years ago, is extremely excited to be wearing the jersey. "It's pretty awesome actually," Siddle was quoted as saying by cricket.com.au. "We found out the other day we were going to be in it, so the boys were a bit excited to get their pack and open up and check it out. Everyone is very impressed."