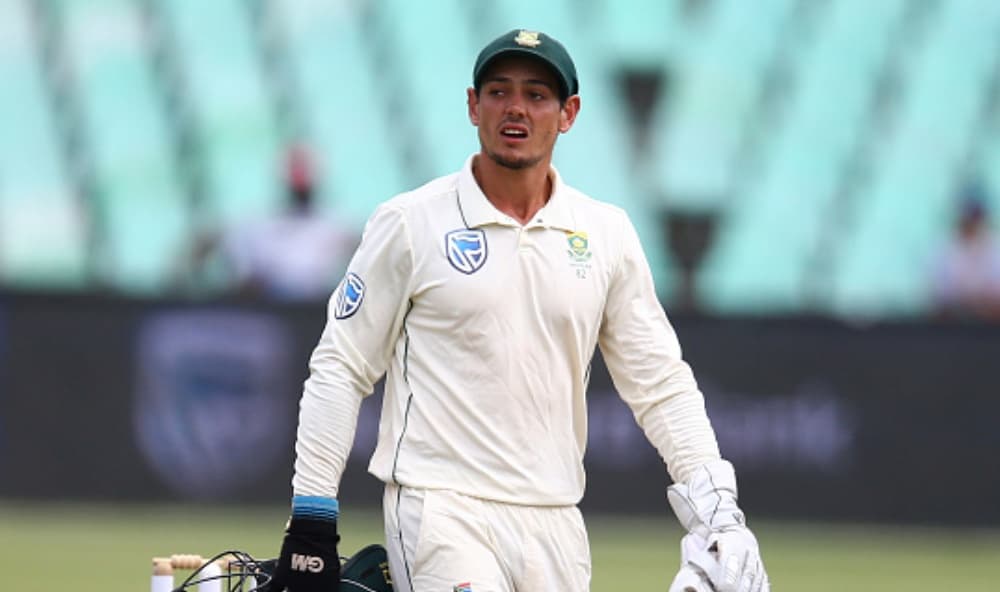 On numerous occasions have we seen the fans going overboard to get a glimpse of their favourite stars. This time too during India vs South Africa, third Test match at the JSCA in Ranchi things were no different as a fan breached security to meet the South Africa wicket-keeper Quinton de Kock. The fan not only touched Quinton de Kock's feet but also hugged him. The security guards chased the man and got him off the field. India Vs South Africa, Live Cricket Score 3rd Test Match
But in a bizarre turn of events, the fan forgot his slippers while he was being escorted back into the stands Quinton de Kock returned his slipper and proceeded with the game. There was no video online of the incident but there were a few pictures available. Also, a fan who was at the ground narrated the incident on social media.
Check out the narration of the incident below:
Bizarre scenes: A fan runs onto the field and hugs Quinton de Kock, even touches his feet. The security guards tackle him down but it seems the fan forgot his slipper on the way back. Never mind, Quinty says, as he returns it. @sportstarweb

— Ayan (@ayan_acharya13) October 19, 2019
Picture of Quinton de Kock being hugged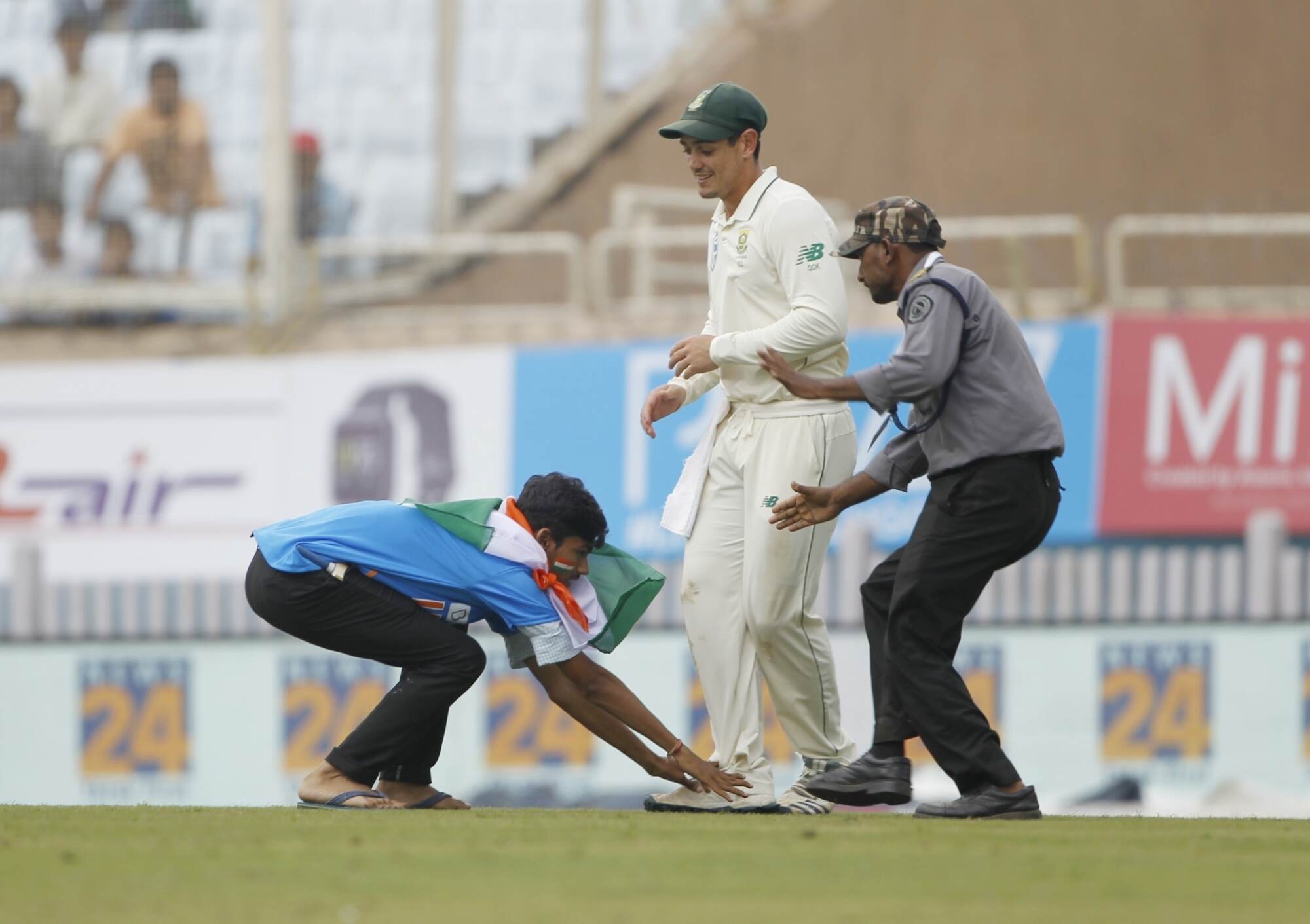 Another one.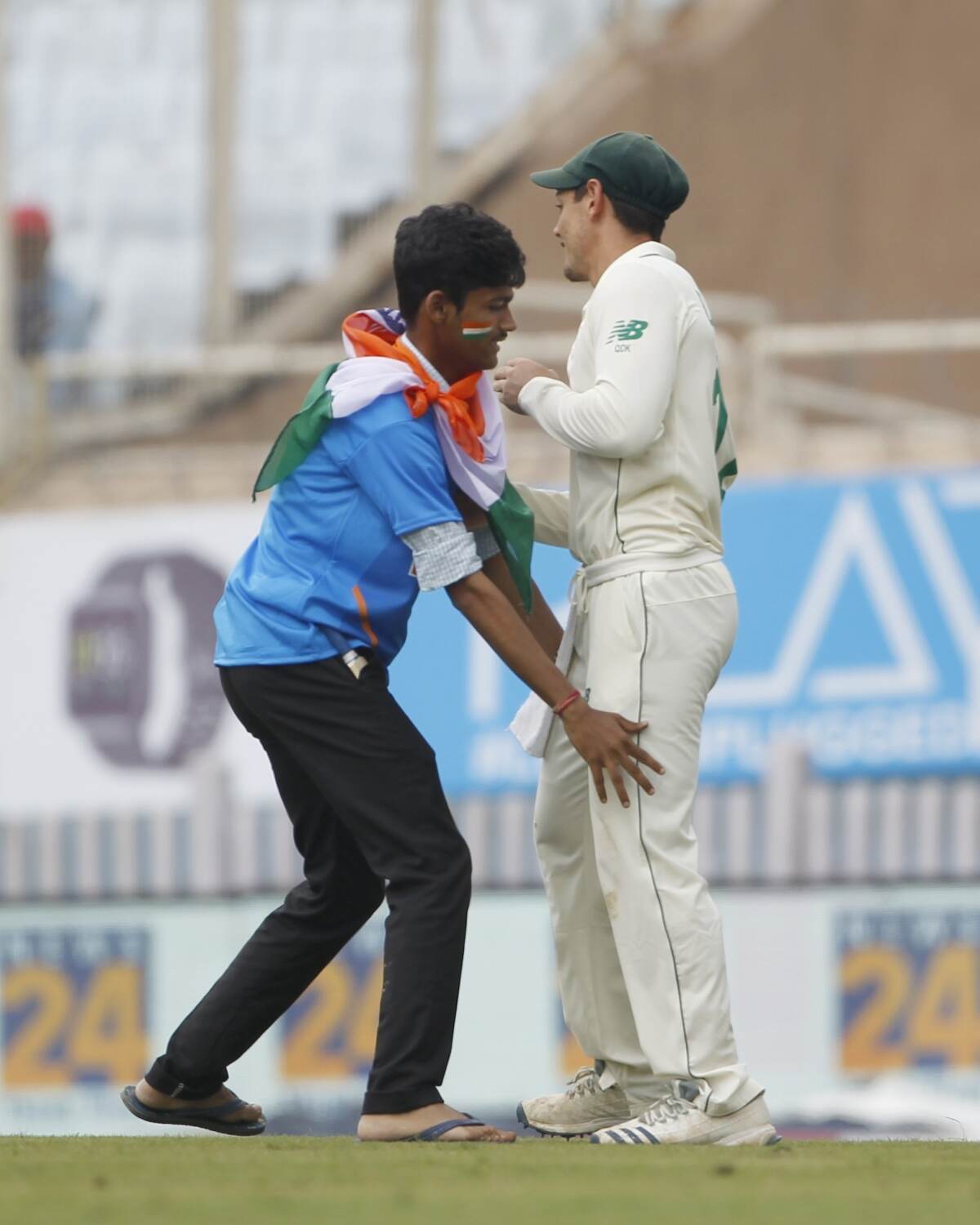 Check out the video below:
Talking about the match, Rohit Sharma brought up his maiden ton and further consolidated India's position in a Test match. The Indians are currently on the score of 400 runs for the loss of five wickets. As of now, we have Ravindra Jadeja batting on the score of 28 runs with Wriidhiman Saha on 16 runs.