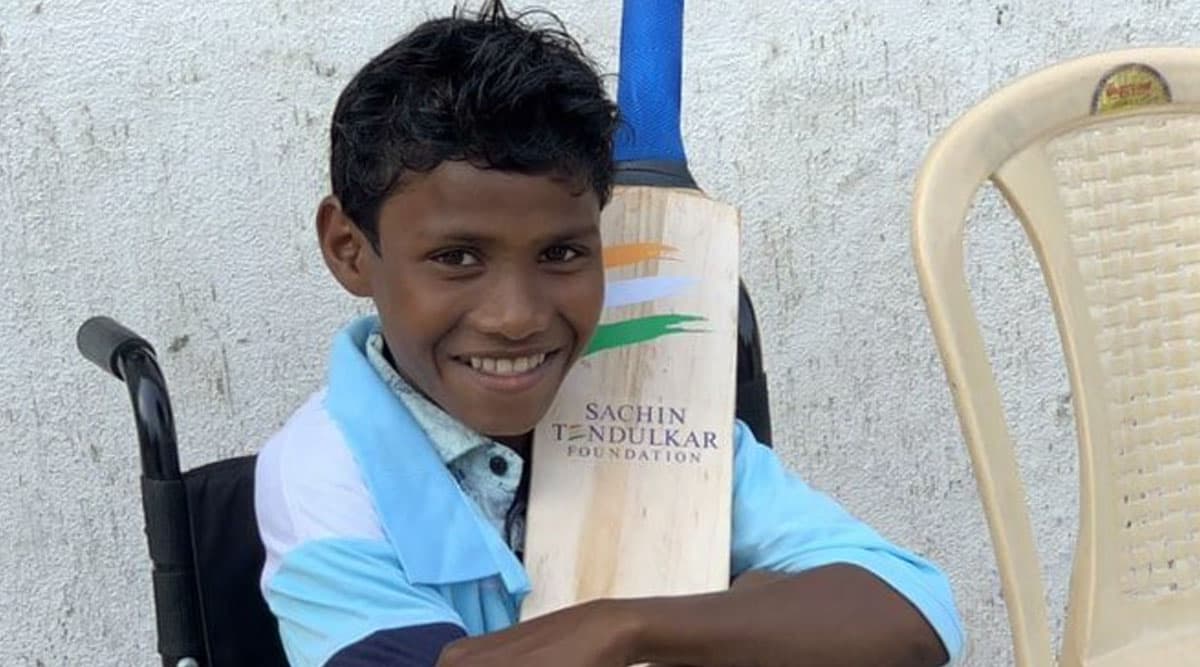 Former Indian batsman Sachin Tendulkar might have bid adieu to the game more than six years ago but his love for the game still remains the same. Thus, the legendary batsman was touched after watching a specially-abled child name Madda Ram Kawasi playing cricket and appreciated the kid on Twitter. Now, the Master Blaster has again showcased heartfelt gesture towards the child and gifted him a cricket bat with a heart-melting note.  The 12-year-old child was in Raipur, Chhattisgarh, to play a wheel-chair match when he received the gift from the talismanic former batsman. Madda Ram was delighted by Tendulkar's heartfelt gesture and expressed his desire to meet him. Wish to Meet Sachin Tendulkar, Says Man Who Shot Video of Madda Ram Kawasi, Differently-Abled Cricket Player.
The kid became a sensation on social media after his video of playing cricket went viral. Despite not having legs, Maddaram was leaving no stones unturned while running between the wickets and the clip impressed one and all. Tendulkar was also one of those who were overwhelmed by the kid's effort and heaped praises on him through a post on the new year. Now, the 46-year old has extended his blessing towards Maddarm by gifting him a kid with a heart-melting note. "I feel very happy to see the way you are enjoying this game. This gift is a token of love for you and your friends. Continue playing," wrote Sachin in a Letter.
Sachin Tendulkar's Letter: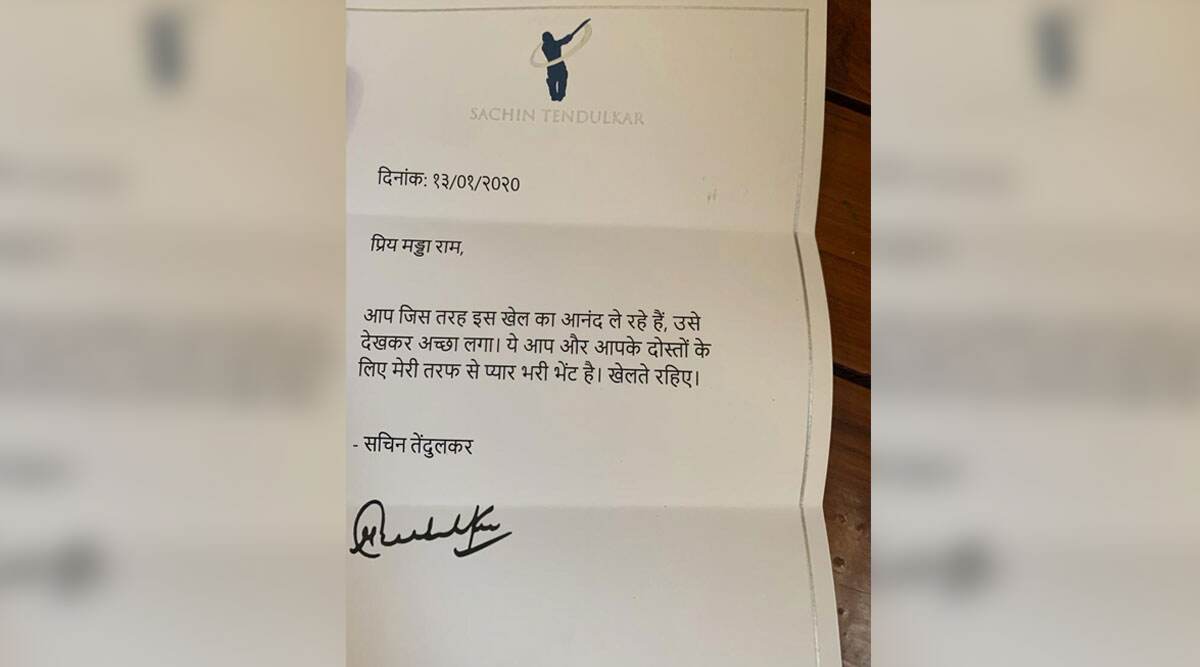 According to a report of News Daily, it was Tendulkar's manager who delivered the bat to Maddaram in Raipur. Speaking to News Daily, the 12-year old showcased gratitude towards Tendulkar for his heart-warming gesture. He also said that his disability is not going to restrict him to play the game and enjoying cricket to the core.
Well, it's certainly proven that admiration and enthusiasm for cricket are all you need to impress the 'God of Cricket' and Tendulkar will certainly want to see Maddaram achieving great heights and a lot of success in future. Also, the kid has expressed the desire of meeting the highest run-scorer in international cricket and the Master Blaster could well pay a visit to him.