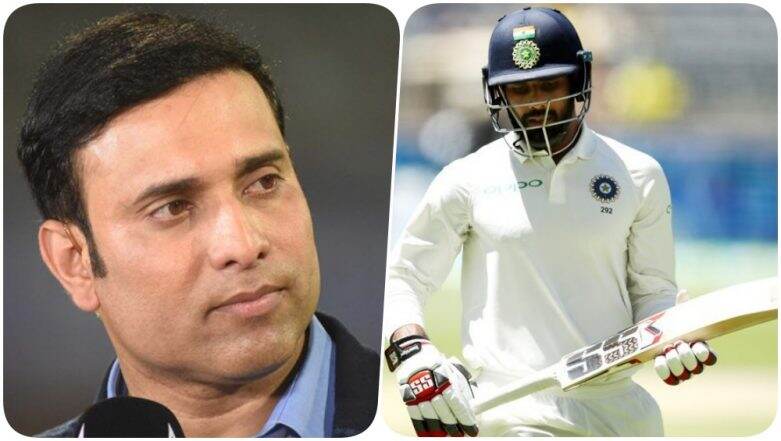 KL Rahul and Murali Vijay have been dropped from the third Test which began today at the Melbourne Cricket Ground. The Indian team management instead picked Mayank Agarwal who opinioned the innings for India at the Boxing Day Test.  Hanuma Vihari, who is a middle-order batsman was sent to open the innings for India along with Agarwal. This hasn't gone down well with the former Test cricketer VVS Laxman who then slammed the Indian team management for taking this decision during an interview with a leading website. Vihari was dismissed on the score of 8 from 66 balls. Virat Kohli Breaks VVS Laxman's Record, Moves Second on List of Most International Runs by an Indian Against Australia. 
During an interview with a leading cricketing portal, Laxman said, "That's where as team management you invest and support a player [so that] … the next Test he plays he can turn it around. It's really unfair and unfortunate for Vihari to open in an international match. He was never done that in first-class cricket or any form of cricket." The former Indian cricketer also went on to say that he is surprised with the opening combination as the Aussies have three pacers and it would have been ideal for Vihari to say in the middle order.
Laxman went on to say that the Indian team management should have supported Murali Vijay for the third test as he showed intent. He even went on to urge that players like Vijay have to be supported during the overseas tour. "While Mayank Agarwal would have been an automatic choice, particularly when keeping in mind that Prithvi Shaw is out of the series and KL Rahul is struggling with his confidence level, I felt that Murali Vijay showed a glimpse of what Murali Vijay can do," he explained.