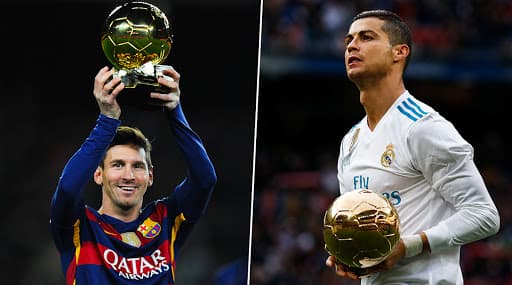 Former Chelsea boss Andre Villas-Boas has backed Cristiano Ronaldo to win the 2019 Ballon d'Or ahead of Argentine rival Lionel Messi. The Portuguese is part of the thirty-man shortlist for 2019 Ballon d'Or released by France Football earlier this month but has fallen down the pecking order in the race to win the award. Lionel Messi and Virgil van Dijk are labelled as favourites to win the prestigious award this season but despite that, the current Marseille boss believes that Ronaldo can win the year-end prize. The Portuguese football coach has lent his support to his compatriot and said that his decision of joining Juventus should be appreciated. Lionel Messi Wins IFFHS World's Best Playmaker Award 2019 for Fourth Time, Cristiano Ronaldo Misses Out on Top-10 Finish.
Villas-Boas has backed Ronaldo to take home the reputed prize but labelled both players as extra-terrestrial. 'It's difficult… I am Portuguese so of course I support Ronaldo more,' the Marseille manager said. 'Cristiano took a risk by leaving the best team in the world, with more titles in the world. That kind of risk should be appreciated. Playing in Italy and scoring goals is difficult. Messi is still in his club, Barcelona, which is a big club. He is able to make the difference,' he added. Villas-Boas continued his praise for both the players by saying that watching them play is incredible. 'But I am more for Cristiano because I'm Portuguese. Both of them are exceptional, it's difficult to choose. It [Ballon d'Or] will become a competition between them. Having these two players in the same generation and watching them is absolutely incredible. They are extra-terrestrials.' The Portuguese added. Barcelona's Ousmane Dembele Out For 10 Weeks With Hamstring Injury.
Lionel Messi has been tipped to win the award for a record sixth time while Dutch defender Virgil van Dijk is one of the favourites to take home the prize. Messi candidacy comes on the back of winning La Liga, although the Argentines Barcelona were beaten by van Djik's Liverpool in the Champions League semi-finals, who eventually went on to win the tournament. Cristiano also won the Serie A with Juventus last season and this makes him a strong contender to win the award.