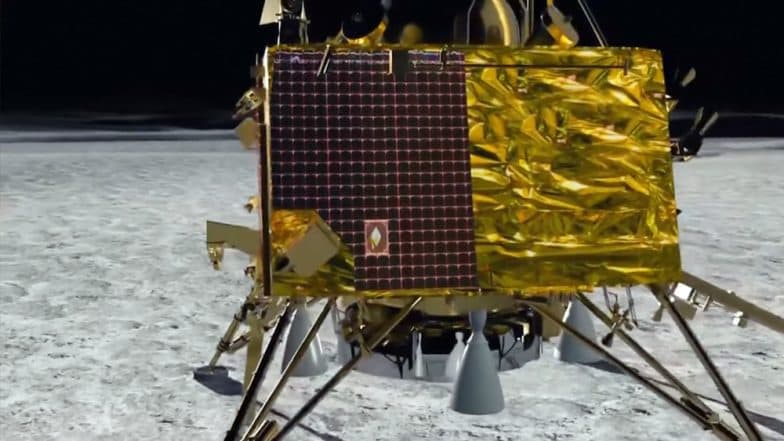 Bengaluru, August 22: A day after the Indian Space Research Organisation (ISRO) carried out second Lunar bound orbit manoeuvre of Chandrayaan 2, the space agency has compressed its orbit.  The orbit achieved after the second manoeuvre was 118 km x 4412 km. According to reports, the planned orbit for the spacecraft has been altered to an elliptical orbit of 114 x 4,412. Chandrayaan 2 Shares First Picture of Moon: ISRO Tweets the Image Captured by Vikram Lander.
On August 21, the ISRO successfully performed the second Lunar bound orbit using the onboard propulsion system. The duration of the manoeuvre was 1228 seconds. According to the Indian space agency, all spacecraft parameters are normal. Chandrayaan 2 will undergo phased manoeuvres to shorten the elliptical orbit in order to make lading on the Moon on September 7. The next Lunar bound orbit manoeuvre is scheduled on August 28, 2019, between 0530 - 0630 hours. Chandrayaan 2: From What's at Stake to Launch Time and Cost, Know About India's Second Mission to Moon.
After Chandrayaan 2 entered the Lunar orbit on Tuesday, ISRO chairman K Sivan said the spacecraft is on the path of a successful landing on September 7. On Tuesday, India's second moon mission Chandrayaan 2 successfully entered the Moon's orbit. With the success of the mission, India will become the fourth country after the United States, Russia and China to make a soft landing on the Moon.