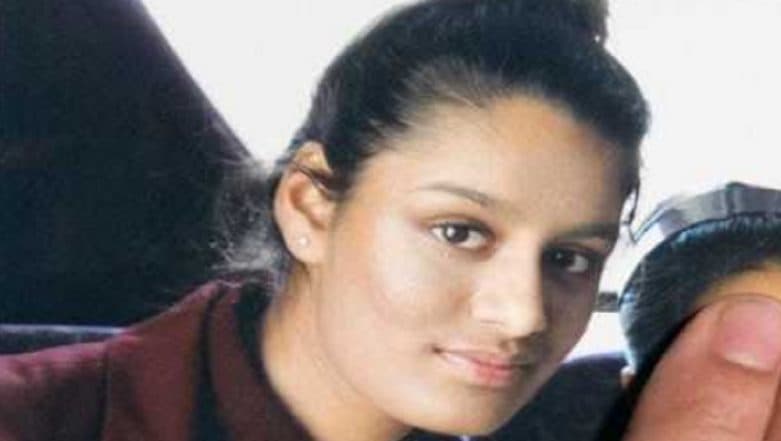 Toronto, February 21: A day after UK's home ministry announced that it had ordered the revocation of ISIS bride Shemima Begum's citizenship, Bangladesh has rejected reports that the 19-year old might find refuge in the country.
Begum could claim Bangladeshi citizenship through her mother but Bangladesh's foreign ministry said the matter had nothing to do with the country.
Shemima Begum, a British citizen left for Syria as a 15-year old and has been in Syria ever since as the wife of an Islamic State fighter. Now, at 19-years old she was hoping to return to the UK for the sake of her new-born baby as the caliphate has collapsed under assault from US-backed forces as well as Bashar Al-Assad's forces.
However, the UK government said it could not spend resources in facilitating the return of a person who voluntarily left the country to support a terrorist organisation. The UK government seems to have based its decision on a 1981 British Nationality Act, wherein a person can be deprived of their citizenship if the home secretary is satisfied it would be "conducive to the public good" and they would not become stateless as a result.
Begum is obviously distressed by the British government's decision. Speaking to the BBC from Syria, she said "I wasn't born in Bangladesh, I've never seen Bangladesh and I don't even speak Bengali properly, so how can they claim I have Bangladeshi citizenship. I have one citizenship... and if you take that away from me, I don't have anything. I don't think they are allowed to do that. This is a life changing decision and they haven't even spoke[n] to me."
However, Home Secretary Sajid Javid defended his decision and said the power to deprive a person of citizenship was only used "in extreme circumstances", for example, "when someone turns their back on the fundamental values and supports terror". "We must put the safety and security of our country first," he added.
Shemima Begum said she might now approach the Dutch government for a citizenship as her husband was from Netherlands. Her husband was a Dutch who converted to Islam and came to Syria to fight for the Islamic State. According to Begum, he surrendered to the US-backed Syrian Democratic Forces before the final assault on the IS-stronghold of Baghuz began.