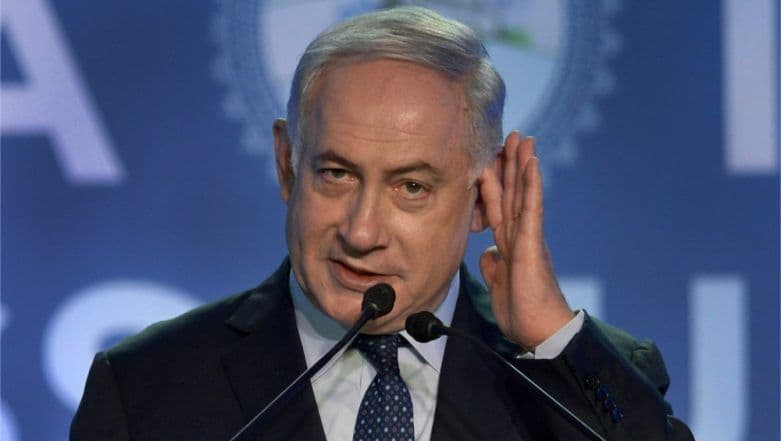 Israeli Prime Minister Benjamin Netanyahu's plane met an airport mishap in Warsaw, Poland, after a pushback tractor crashed into the plane carrying Netanyahu, said reports. The incident has forced Netanyahu to extend his stay in Warsaw. Pulwama Attack: 'My Dear Friend, We Stand With You', Benjamin Netanyahu Tells Narendra Modi.
The incident reportedly took place just as Israel's Prime Minister Benjamin Netanyahu's plane was ready for take off.
The airline involved in operating Netanyahu's plane decided that the flight could not resume operations after it met the accident. The technicians gave a red signal to the flight after inspecting the damage done.
See the Images in the Tweet Below:
Israeli Prime Minister Benjamin Netanyahu was forced to spend the night in Warsaw after his plane was damaged shortly before takeoff by a pushback tug. https://t.co/sgxsX9Xfz7 pic.twitter.com/76JhesAxsm

— Breaking Aviation News (@breakingavnews) February 15, 2019
Netanyahu along with his wife and senior staff have returned to the hotel in Warsaw, where they have been staying since Tuesday after their plane met the accident. Netanyahu is in Warsaw to take part in a US-led Middle East conference.