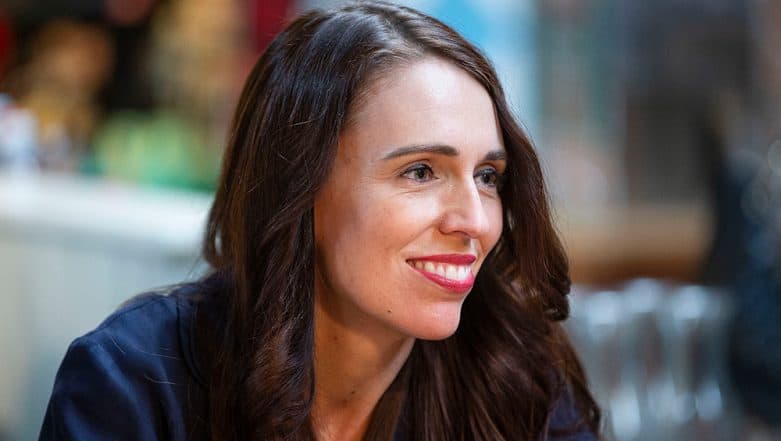 Wellington, May 3: New Zealand Prime Minister Jacinda Ardern has been engaged to her longtime partner Clarke Gayford on Friday. According to reports, a spokesman for Ardern informed that the couple got engaged over the Easter break in the town of Mahia. The spokesperson further said that further details would be announced by Ardern when she next speaks to media on Monday. "I can't say anything about it other than they are engaged and it happened over Easter," the spokesman was quoted by AFP.  Jacinda Ardern, New Zealand PM, Names Her Newborn Daughter Neve Te Aroha Ardern Gayford
The news of the engagement broke after reporters noticed that Ardern was wearing a diamond ring on Friday. Since then, the couple have been widely congratulated on social media. According to reports, Ardern and Gayford have a 10-month-old daughter named Neve. The 38-year-old leader, who is the youngest Prime Minister of the country since 1856, had become the second elected world leader in modern history to give birth while holding office in June 2018. After Neve's birth, Gayford, who is a television fishing show host, has taken on the role of stay-at-home dad.
Ardern has been widely praised for her response to the March 15 Christchurch mosque shootings that claimed the lives of 51 Muslim worshippers. According to reports, the couple had met in 2013 when Gayford went to complain to a member of parliament about the then-National Party government's proposed changes to security legislation.
Take a Look at The Video:
Reports inform that there have been at least two false alarms in the past when Ardern was spotted sporting bling on her ring finger. However, she rubbished the speculation on both the occasions, saying she had to constantly swap her rings between fingers on her left hand due to eczema.