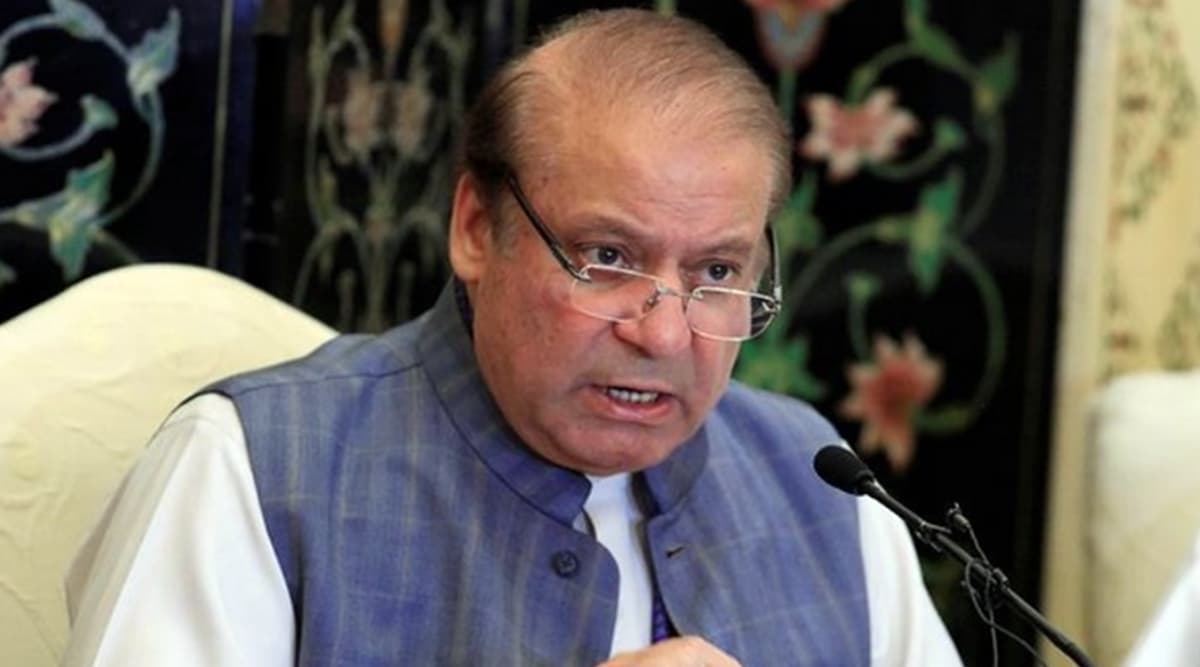 Lahore, October 25: Former Pakistan Prime Minister Nawaz Sharif was granted bail on Friday, three days after his health deteriorated to unprecedented level. The Lahore High Court, while hearing the emergency bail plea, decided to release Sharif on medical grounds. The three-time ex-PM is currently in Islamabad where he is being treated by a team of government-assigned doctors. Nawaz Sharif's Son Alleges Poisoning in Jail.
The bail was granted for an "indefinite period" on a bond of 10 million Pakistani rupees ($63,900), a court official was reported as saying by news agency AFP. Sharif's release from prison comes nearly 15 months after he was imprisoned in July last year.
Sharif's party - the Pakistan Muslim League-Nawaz (PML-N) - issued a statement earlier today confirming that their former supremo is suffering from idiopathic thrombocytopenia purpura, a serious auto-immune disorder in which the immunity system starts attacking the blood cells.
"This is the reason for the sharp dip in his platelet count," Talal Chaudhry, a senior leader of the PML-N. Pakistani media reported that the possibility of Sharif suffering from brain hemorrhage cannot be ruled out.
Update by ANI:
Pakistan: Lahore High Court has granted bail to former Pakistan Prime Minister Nawaz Sharif, on medical grounds, in the Chaudhry Sugar Mills case. (file pic) pic.twitter.com/Bk72ZnIiPw

— ANI (@ANI) October 25, 2019
Sharif is currently serving a seven-year prison term after he was convicted in a corruption case by the National Accountability Bureau (NAB) last year. Charges against him in another graft case were dropped in September, whereas, the court trial is underway in a third case.
The 69-year-old former premier's son Hamza Nawaz on Wednesday levelled allegations of "poisoning" against the Imran Khan. The charge was rejected by the government, which stressed that all possible steps are being taken to provide the best healthcare fo Sharif.
"Political differences notwithstanding, my sincere prayers are with Nawaz Sharif for his health. I have directed all concerned to ensure provision of the best possible health care and medical treatment to him," said the statement issued by the Prime Minister.