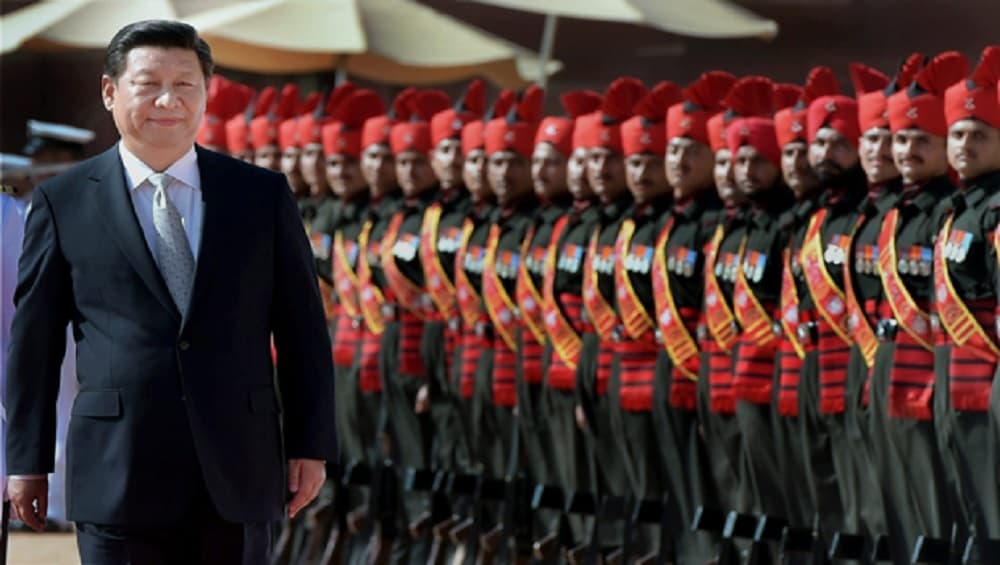 New Delhi, October 7: Nearly two years after the Indian Army and the People's Liberation Force (PLA) were locked in a 70-day standoff in Doklam, China and Bhutan are reportedly closing in on an agreement to enact a working boundary at the disputed site. If the deal would be finalised as per the current position held by the respective militaries, China may end up extending its frontiers towards Bhutan by upto 10 km.
Several rounds of delegation-level talks have taken place between China and Bhutan over the past few months, with the two Himalayan nations reaching close to finalising an agreement which would settle the Doklam row, The Print has learnt. China Built Bridge Near Chaglagam 60-70 Km Inside Indian Territory in Arunachal Pradesh, Says BJP MP Tapir Gao; Indian Army Denies Incursion.
India is likely to be reached out before the two nations adopt a working boundary deal, as Doklam lies at the trijuncture of the three nations. In June 2017, when Thimphu had objected to the road-construction work undertaken by Beijing in the disputed region, New Delhi had sent its troops to stop the PLA.
This resulted into one of the worst standoffs between Indian and Chinese troops since the 1962 Sino-Indian war. Although both the sides did not launch an offensive, the troopers remained on alert mode for 70-day in a row. The matter was settled on August 28, 2017, when the two countries decided to jointly retract from their the standoff.
The report on Doklam comes days before Chinese President Xi Jinping's visit to India. Although preparations are underway to welcome Jinping in Chennai on October 11, an official confirmation from Beijing is still awaited. Speculations are rife that China may delay the bilateral visit.