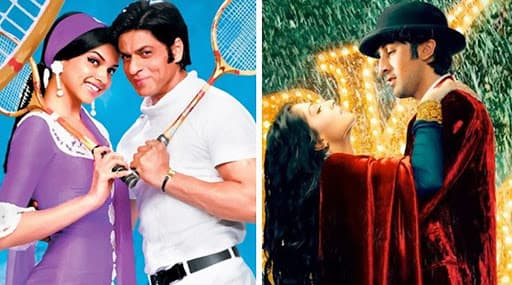 Saawariya and Om Shanti Om released on November 9, 2007. It's been 12 years since one of the biggest Diwali clash happened at the box office. Ranbir Kapoor debuted with Saawariya while Deepika Padukone entered Bollywood with Shah Rukh Khan starrer Om Shanti Om. Sanjay Leela Bhansali's Saawariya eventually couldn't survive the onslaught at the box office while OSO was a raging hit. We have come across an old interview of Farah Khan with Film Companion, where the director claims that had it not been for Saawariya, OSO could have been the first Rs 100 crore film in the history of Indian Cinema. We all know that the feat rests with Aamir Khan and Ghajini now. Ranbir Kapoor's Debut Film Was Not Saawariya But India 1964? (Watch Video)
Speaking to Anupama Chopra, Farah said, "I feel so bad, if they had not released with us, we would have been the first movie in the history of Bollywood to earn Rs 100 crore. We stopped short at Rs 83 crore or something and it was Rs 13 crore or more which Saawariya made. That could have been a record that we set 10 years back." This interview was done when OSO had clocked 10 years.
Now delving into details, Saawariya earned Rs 20.92 crore as per Bollywoodhungama while OSO made Rs 78.17 crore. Well, you can do the math here.