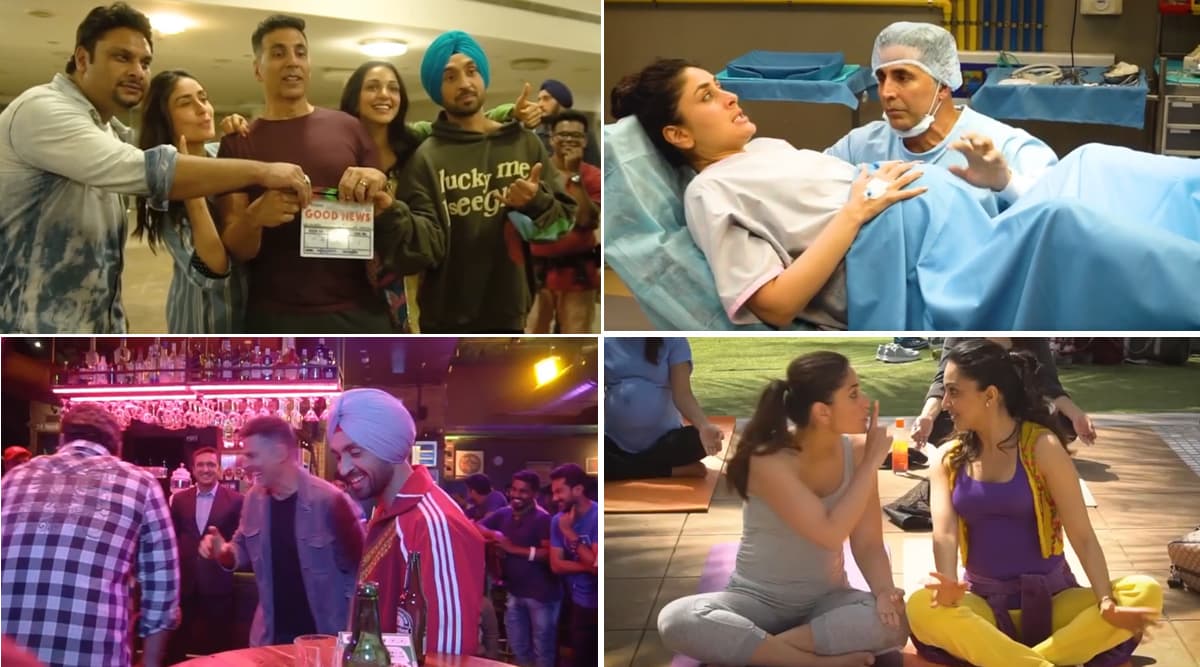 Akshay Kumar will be next seen in the comedy film, Good Newwz, with Kareena Kapoor Khan, Diljit Dosanjh, and Kiara Advani. It has been bankrolled by Karan Johar's Dharma Productions, and Akki chose the film over another which was originally offered to him. As the movie inches closer to its release, the promotional spree is gaining speed and momentum. The makers have release the behind-the-scenes footage of the film and it is quite hilarious. Thanks to Akshay Kumar, who knows how to keep things light on the sets. In the video, Khiladi Kumar is pulling off some pranks on is co-stars. No Biggie, but Akshay Kumar Wore the Same Clothes in Housefull 4 and Good Newwz (See Pics).
In one prank, he asks the director if he can give one more take in a particular scene, despite the previous take being okayed by the filmmaker. On getting the approval, he pretends to throw the contents of a mug on Kareena, who is left baffled. Thankfully, the mug was empty. Kareena taunts that he only wanted one more take so that he can scare her.
In another shot, Akshay is pushing a Kiara Advani, on a wheel chair, in a hospital. But as soon as they enter, Akshay lets go off the wheelchair and asks her to admit herself in an ICU. Kiara, while laughing, hits a light nearby. Good Newwz Song Chandigarh Mein: Kareena Kapoor-Akshay Kumar, Diljit Dosanjh-Kiara Advani Are Here With The Next Party Hit! (Watch Video).
Check Out The Video Here:
Good Newwz tells the story of two couples, who have to stick together, after an IVF facility interchanges the semen samples and impregnating the women with wrong 'spam'. The premise is funny, the trailer was fine. Akshay definitely has faith in the film since he picked it over another script. Let us see how the audience responds to the film when it releases on December 27, 2019.