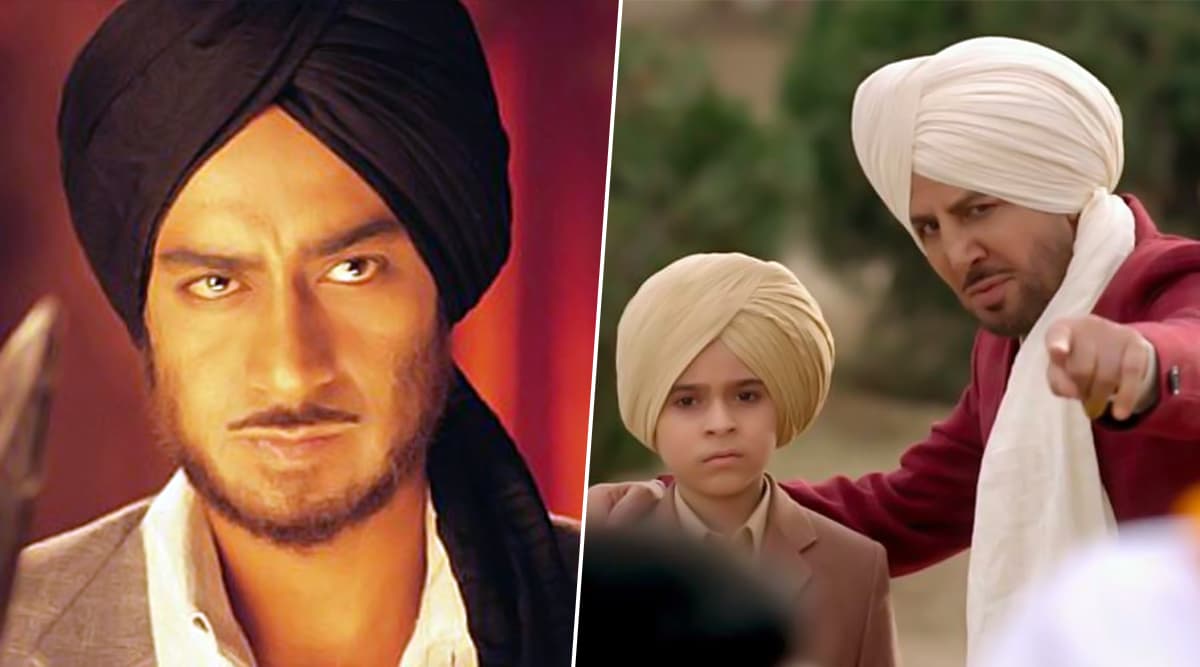 It is Shaheed Bhagat Singh's 112th birth anniversary on Saturday. India's one of the greatest freedom fighter was born on September 28, 1907. His contribution to India's freedom movement against the British has been penned down in golden by the historians. Likewise, our Bollywood filmmakers too did their best to portray on screen, the valour of this celebrated figure. The emotional journey of him has been captured well along with the apt musical tribute to him as well. Here are a few songs that will give you goosebumps and compel you to go through the history of Singh's life.
Watch Mera Rang De Basanti Chola Song From The Legend of Bhagat Singh Here:
The beautiful track featuring Ajay Devgn and co is one of the most loved tracks dedicated to the revolutionary song. The song is composed by A R Rahman and written by Sameer. The vocals are by Sonu Nigam, Manmohan Waris.
Watch Aye Watan Song From 23rd March 1931: Shaheed Here:
The song is powerful and emotionally stirring at the same time. Sung by Veer Rajinder, the song is composed by Anand Raj Anand and written by Dev Kohli.
Watch Rang De Basanti Song From Rang De Basanti Here:
The song, again by AR Rahman shows the new-gen walking on the path of Bhagat Singh. The actors are seen enacting him in a play and eventually going the Bhagat Singh way in real life.
Watch Main Fan Bhagat Singh Da Song From Bikkar Bai Senti Mental Here:
This is the perfect Punjabi song for the current generation. It is about being the 'fan' of Bhagat Singh and his values. Sung by Diljit Dosanjh, the song is composed by JSL Singh and written by Ikka.
Watch Punjab Song From Punjab Here:
The Punjabi song by Gurdas Maan has himself and a kid dressed up as Bhagat Singh in it. The song is composed by Jatinder Shah and written by Gurdas himself.
These were some of the songs that are dedicated to the legendary figure. His sacrifice is not forgotten and can never be. These songs are like the perfect ode to him, letting him know that we value his strength and sacrifice for the nation.