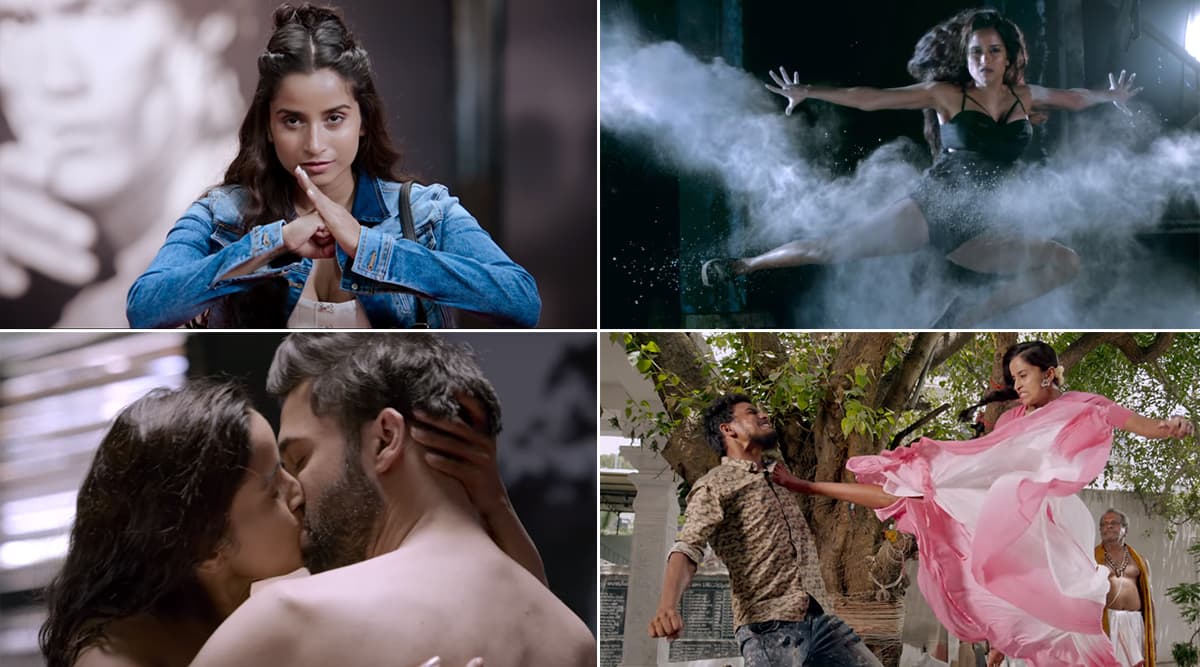 Ram Gopal Varma released the teaser of what he calls 'India's First Martial Arts Film'. The movie titled Enter The Girl Dragon features debutante Pooja Bhalekar in the lead role. Enter The Girl Dragon is a story about a woman who worships Bruce Lee and shows her fighting skills whenever possible. "Your love for Bruce Lee destroy you," a man warns the lead, only to get a kick in the balls as reply. Let us talk about the positives first. Rarely does it happen that we assign such brawny roles to women in Bollywood. So, kudos for making a action film with female lead. Beautiful Trailer: This Erotic Ode to Ram Gopal Varma's Rangeela Is Full of Lip-Locks (Watch Video).
Pooja kicks butt and how. She has clearly gone under months and months of grueling practice to get the role so right. The glimpses of action sequences that we see in the teaser are pure awesomeness. There is a scene where Pooja jumps and kicks in a saree. IN A SAREE. The scene looks spectacular. This will certainly be an out and out action entertainer. But...there is a small problem.
There are way too many shots sexualising the female lead. In an action film, the need for multiple scenes where the heroine is bathing in a pond, water drizzling on her, make little sense.
And no, of course there is nothing wrong in a woman owing her sensuality. But, God, the camera lingers a little longer than normal and required in RGV's film. The focus is not on empowerment through sensuality, but rather gives of the vibe of cheap thrills. The unaesthetic camera angles at a few points don't help the case.
Watch The Trailer of Enter The Girl Dragon Here
But again, we will get the full picture when the movie opens in theaters. From the first look, RGV has brought something very innovative and novel to the screen. We are hoping this is the dawn of a new era where women get such meaty roles.