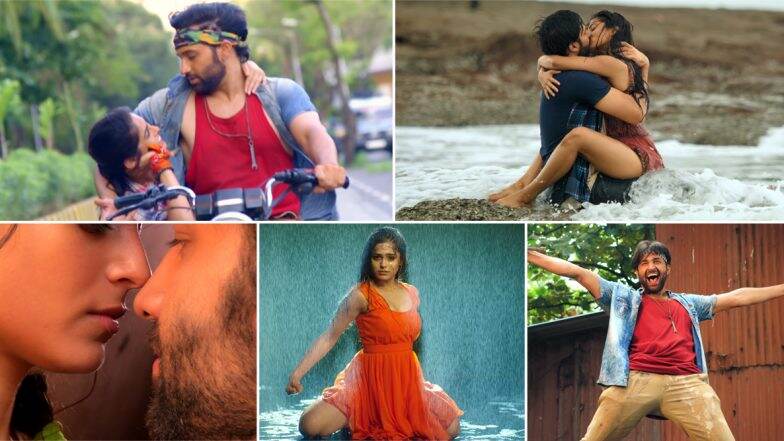 We all love movies from the 90s and one of the main reasons behind the same is its content. Having said that, the much awaited trailer of Beautiful starring Parth Suri and Naina Ganguly released on October 9, 2019 and must say it's steamy as well as heartbreaking. The trailer is three minutes long and takes you on a journey of a couple who are madly in love with each other. FYI, this happens to Ram Gopal Varma's apparent dream project. Kamma Rajyam Lo Kadapa Reddlu: Ram Gopal Varma Releases the Title Track, Says the Film Is Filled with Most Controversial Characters.
Helmed by Agasthya Manju, the trailer is an ode to RGV's hit film Rangeela which starred Aamir Khan, Urmila Matondkar and Jackie Shroff in leads. Right from the couple making you to wow with their sensuous scenes to the makers capturing those moment in the best possible way, it's a visual treat and how. Not just this, the clip also is loaded with dance moves and lip-locks. The trailer also has no dialogues and comes with soft melody in the background score which will take you back in time for sure. Ram Gopal Varma Shares This Old Picture of Rajinikanth, Salman Khan and Sridevi and We Have to Ask This, 'Why So Serious?'
Have A Look At The Trailer Of the Film Below: 
In the trailer, all seems fine in the couple's paradise before the girl turns rich. The trailer was shared by RGV on his Twitter page. He shared, "Beautiful is about "Can a man take it if his woman becomes more successful than him?" It's not about professional jealousy like Abhimaan and Aashiqui 2, but it's about Male pride against a female's success". The Beautiful is set to hit the theatres in December this year. Stay tuned!