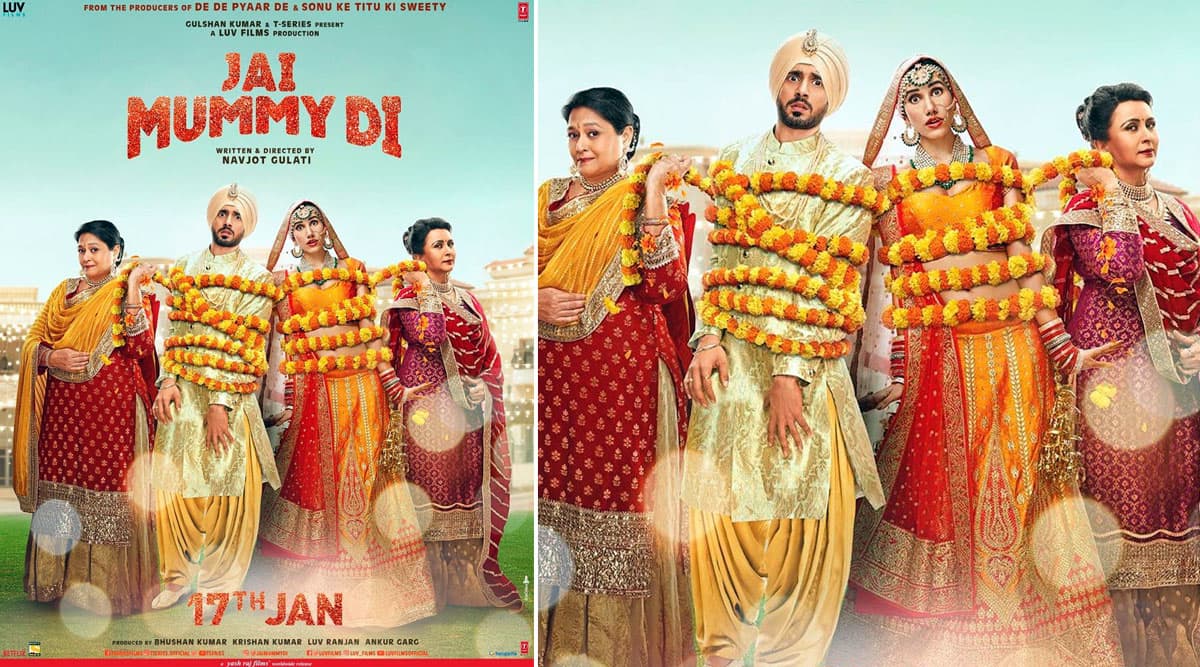 Jai Mummy Di stars Sunny Singh and Sonalli Seygall in lead roles, playing a couple whose mothers can't see eye to eye. You might think that their very obvious, next filmy step would be to plot a plan to get their mothers like each other. But, the writers decided to a lot pretty much the entire first half to only Sunny and Sonalli's on and off relationship. If you are going in to watch their mothers, Supriya Pathak and Poonam Dhillon, and their catfight, it will be a long wait. Jai Mummy Di song Lamborghini: Sunny Singh and Sonnalli Seygall's Peppy Track Retains the Magic of the Original (Watch Video).
There are a few comical moments in the first. There could have been more. Sunny's indisputable charm will keep you hooked to the screen. If you are Sonalli's fan, then you are in for a treat. So many scenes of the actress looking pretty, her wind blowing in the air, all the time.
For a Luv Ranjan film, the sheer lack of women bashing in this film has to be lauded. Here, Sonalli's character has some agency. She is headstrong and pretty much is steering the relationship.
Despite being not being engaging enough, the pre-interval scene has managed to get us excited about the second half. Let us see if the next half is able to salvage the film.