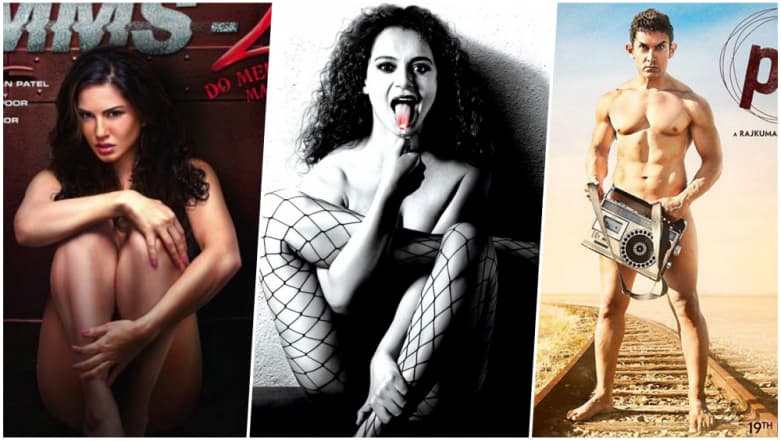 Bollywood's Queen Kangana Ranaut is back to regain lost territories at the box office with a string of interesting films in her kitty. One of them is Mental Hai Kya and it has already got Kangana fans excited. Balaji Telefilms who are producing the film is dropping one new still after another and it is the latest poster featuring Kangana Ranaut that has grabbed everyone's attention. The 30-year-old A-listed actress has shed all her clothes to appear naked on it! Yes, Kangana Ranaut has gone topless, wearing nothing but a pair of fishnet stockings (a fashion trend she is proud of bringing back in the time) in yet another eye-popping Mental Hai Kya poster. We wonder if we'll get to see her MHK co-star Rajkummar Rao (equally talented and love to experiment with his roles) in a semi-naked avatar in coming posters or film's trailer? As of now, Kangana Ranaut with her bold look has joined the list of Bollywood stars who have appeared nude on nude posters (it includes the likes of Aamir Khan, Sunny Leone, Kareena Kapoor and Saif Ali Khan).
1. Kangana Ranaut in Mental Hai Kya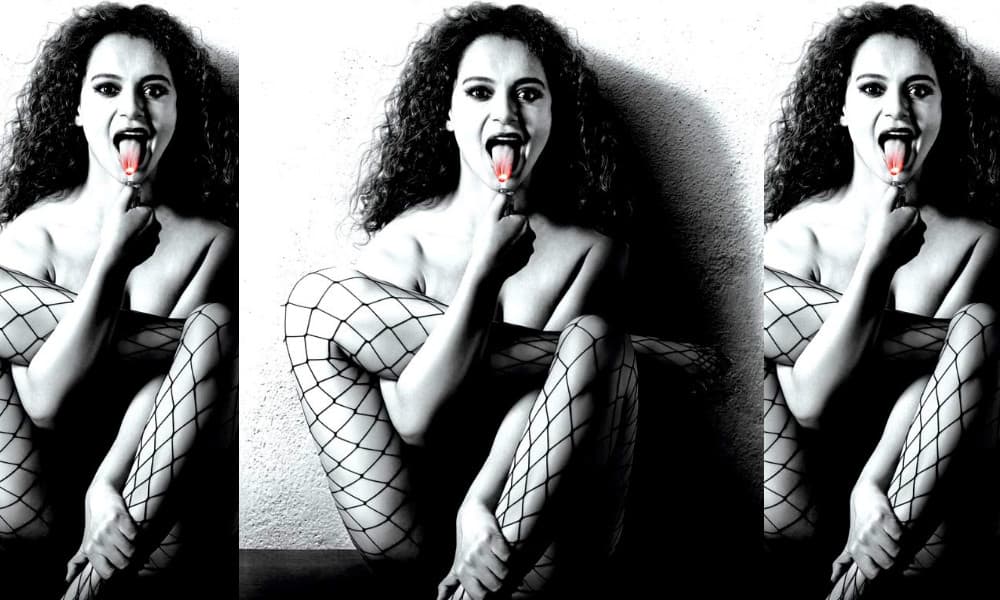 Mental Hai Kya's latest poster shows the actress smiling gleefully at the camera. But behind all the fun and quirk is a haunting scenario with Kangana indulging in self-hurting behaviour. Like earlier stills depicting the protagonists having suicidal tendencies, this poster is also dark and delusion along similar lines. In fact, Kangana has gone a step ahead to shed all her clothes and bare it all!
2. Aamir Khan in PK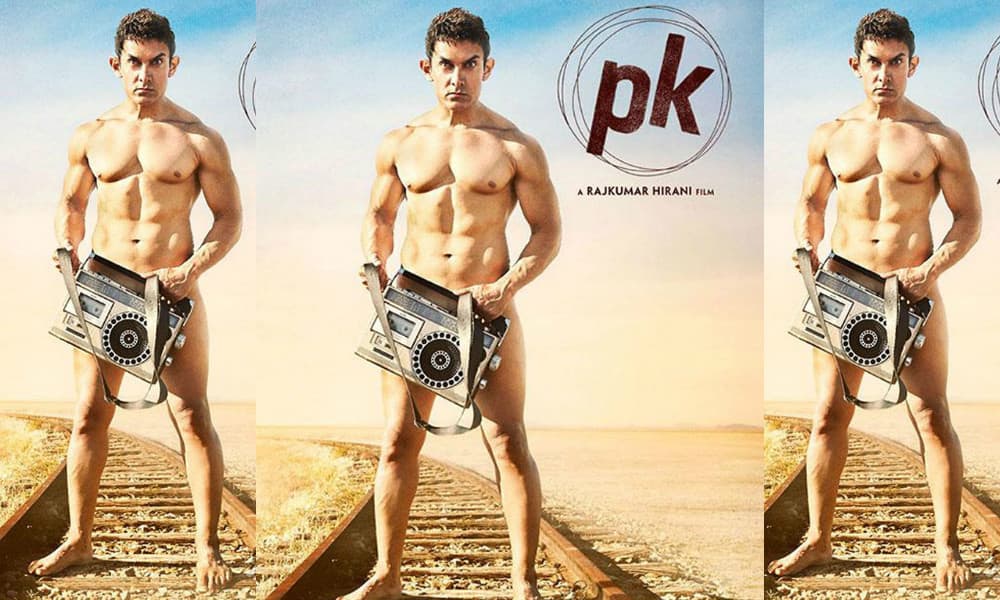 When the first poster of Aamir Khan's 2014 film PK dropped, it was no less than a bomb being dropped. The superstar actor had gone full monty on the poser with a radio to hide his modesty. Of course, there was a lot of hue and cry regarding Aamir's naked act but we all know how brilliantly PK fared, garnering both critical and commercial success.
3. Neha Dhupia in Julie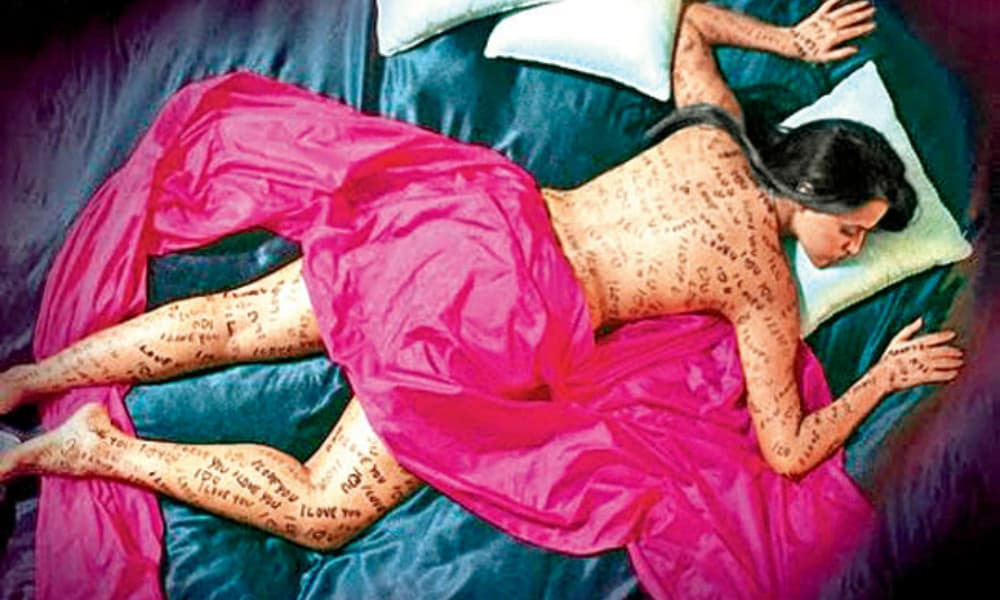 Long before Neha Dhupia donned the role of Vidya Balan's Maria Ma'am in Tumhari Sulu or Hunterwali mentor in MTV Roadies, the former beauty queen's claim to fame in Bollywood was her titular role in 2004 erotic film Julie. Her bare back with names written all over it and exposed thighs with a satin pink sheet covering her modesty, Neha Dhupia certainly created a lot of noise with her raw bold appeal.
4. Paoli Dam in Hate Story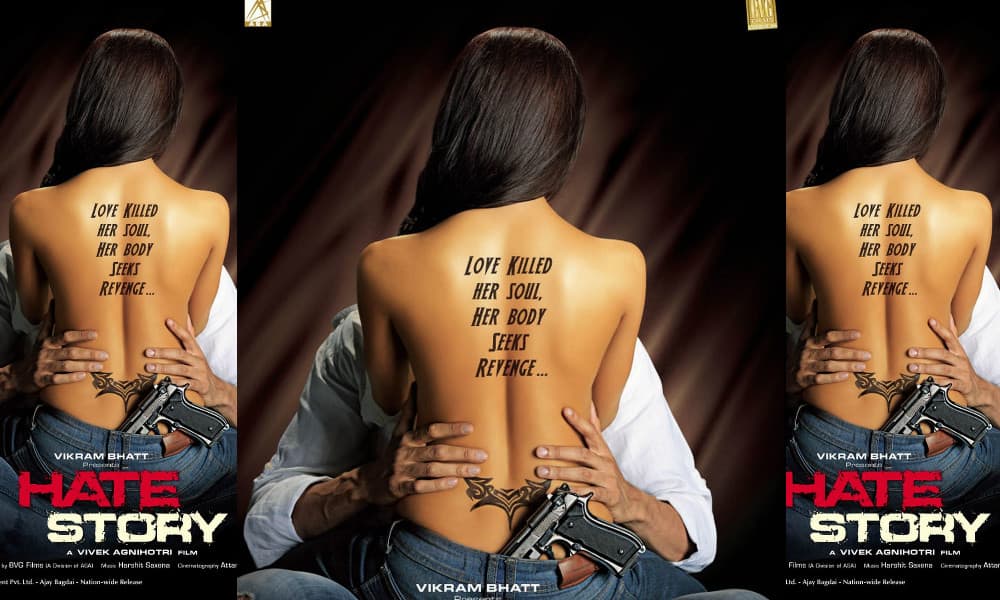 Paoli Dam, the original revenge-seeking hottie of the Hate Story franchise saw her go topless in the film's poster. The sexy Bengali beauty did not mind showing off her nicely-sculpted figure with a gun behind her back (no pun intended)!
5. Kareena and Saif Ali Khan in Kurbaan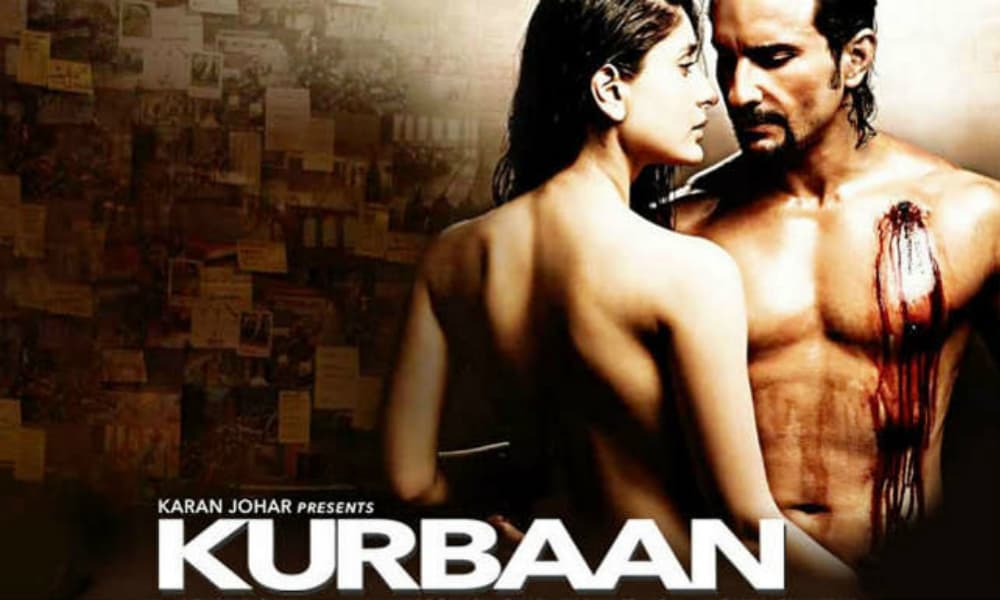 Kareena and Saif Ali Khan's most controversial movie till date is Kurbaan in 2009. Bollywood's favourite couple got in huge trouble with fringe groups after the film's poster showcased Kareena's topless avatar with Saif! From right-wing members covering Kareena's naked back with dupatta to going all out with protests, it saw it all!
6. Sunny Leone in Ragini MMS 2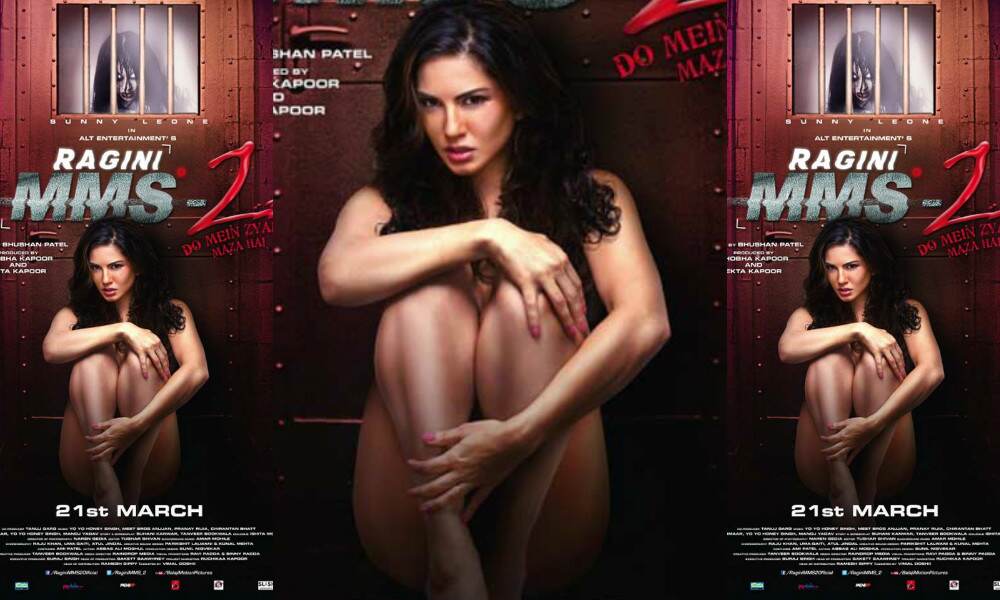 Sunny Leone in erotic-horror film Ragini MMS 2 was all about skin show and the Baby Doll song (of course, with more of skin show). It was not much of a surprise to see Sunny appear naked on the movie poster that by the way also boasted of a fake-ass ghost in the background!
7. Poonam Pandey in Nasha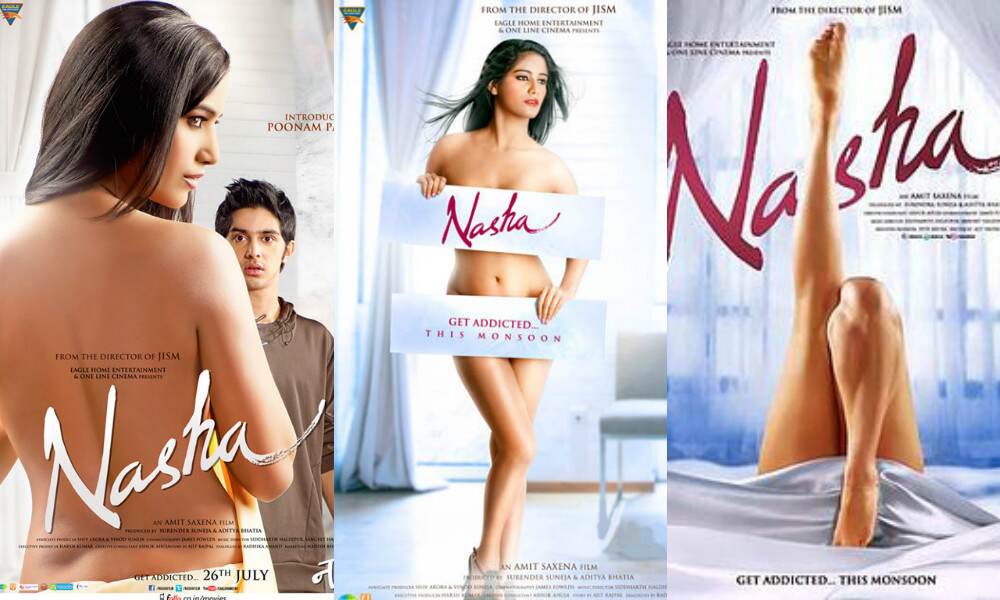 Social media sex symbol, Poonam Pandey made her Bollywood debut with unforgettable coming-of-age film Nasha in 2003. The movie posters showed the actress-model display her kinky side but let's be honest Poonam Pandey's 'Tweethearts' have seen steamier actions on her micro-blogging platform!
8. Udita Goswami in Paap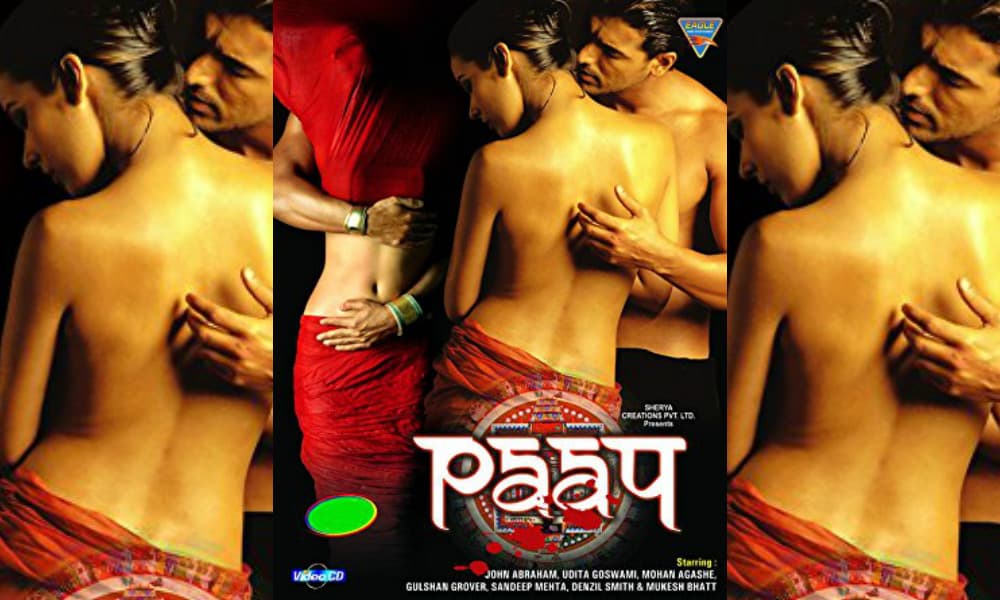 Udita Goswami made her hot presence felt right in her debut movie, Paap in 2003. With handsome hunk John Abraham, the gorgeous actress made men feel weak at their knees with her bareback shot! The film directed by Pooja Bhatt had created quite a flutter in the audience back in the days.
Barring Mental Hai Kya, PK and Kurbaan, rest of the aforementioned movies fall in the erotic genre and it is understandable for the makers to create a titillating atmosphere. And, they have been successful in catching their target audiences' attention. However, when the films are your regular dramas, it is then the directors or filmmakers have to justify the need for that one bold appearance and that is where the curiosity lies! We are interested in knowing the mental space of Kangana's character behind baring-in-all moment as seen in this still.