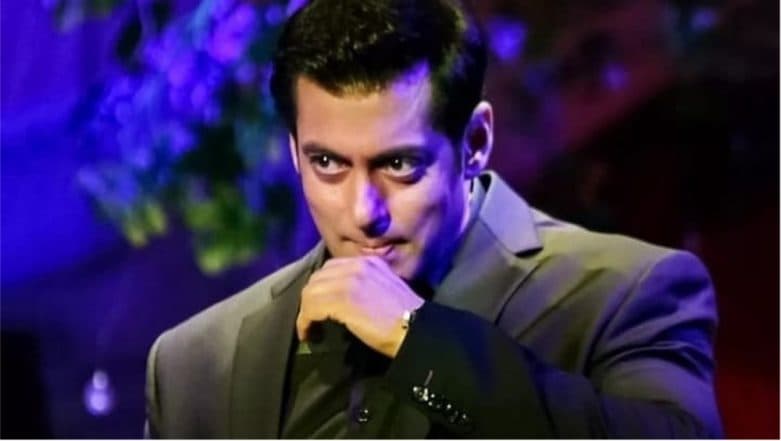 Salman Khan has been on a spree of giving cheeky statements, while he is promoting the upcoming film, Bharat. From roasting Priyanka Chopra to praising ex-flame and co-star Katrina Kaif sky-high, he is grabbing the headlines on daily basis. The recent statement that has stole everyone's attention is on his stardom. He even mentioned other superstars like Shah Rukh Khan, Akshay Kumar, Aamir Khan while talking about this. Dabangg Khan states these are the only stars who managed to sustain the stardom. Salman Khan Takes a Dig at Priyanka Chopra AGAIN, Katrina Kaif Tells Him to 'Relax' – Watch Video.
There has been an ongoing debate over stardom vs content when it comes to recent films. It has been seen how the content-based films with relatively new actors are doing better than the ones with the 'superstars' in it. So, speaking about the 'fading stardom', Salman Khan said, "It (stardom) will always fade away. It is a huge task to keep it going for a long time. I think Shah Rukh Khan, Aamir Khan and Akshay Kumar and I are the only ones who have been able to put up with it for such a long time."
Obviously, there can be no denying of the fact that these stars have indeed ruled the Bollywood kingdom for years together and earned it legit. However, with the changing taste of the audience, only stardom sans content is not working, is the better truth. In the same interview, he claimed in jest that his stardom is here for another 30-35 years. Well, we hope so. But the new bunch including Ranbir Kapoor, Ranveer Singh Varun Dhawan, Vicky Kaushal, Ayushmann Khurrana, Rajkummar Rao and more like them are to be watched out for!