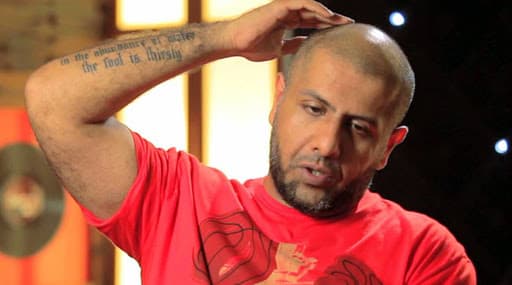 Social media is an amazing and an amusing place. It gives you the freedom to put your thoughts across irrespective of whether or not they are worth anything. But it also exposes a lot of them. Case in point is Vishal Dadlani's "Vulture" comment for remix composers. All of a sudden, the music composer ranted on Twitter that he would sue anyone if they try to remix Vishal-Shekhar songs. Vishal Dadlani Just Tweeted What we all Wanted to, Warns Composers of Remixing his Old Songs and asks Them to be Original Instead
Vishal wrote, "Warning: I WILL sue anyone making remixes of Vishal & Shekhar songs. I'll even move court against the films & musicians. After Saaki Saaki, I hear upcoming bastardisations include Dus Bahaane, Deedaar De, Sajnaji Vaari Vaari, Desi Girl & more. Make your own songs, vultures!" We loved every word of it because this is exactly what we wanted to tell all these people who just can't make originals. Some Twitter users did hail him for such a strong stand but there were also those who revealed Vishal-Shekhar is equally guilty.
Check Them Out Here...
Good morning https://t.co/EYBPTo90hc

— Nirwa (@nirwamehta) October 31, 2019
The Sting Operation!
Huge respect for you sir🙏

My tribute to youhttps://t.co/KDfuGZb7ta

— #Baghdadi कटोरा बॉय काणिया ❁ (@Kanatunga) October 30, 2019
Nation Wants to Know!
Buddy Jai Jai Shiv and Ghungroo weren't your composition

— Vinod Koyande (@vinod_barry) October 30, 2019
Remix Count of Vishal and Shekhar!
Being a huge fan of Vishal-Shekhar's music, I personally will not tolerate if someone tries to ruin these 3 "original" gems of theirs:

1. Bachna Ae Haseeno: https://t.co/rylPUVHPxG

2. Disco Deewane: https://t.co/1T812kvHjV

3. Humein Tumse Pyaar Kitna: https://t.co/rt8TCm3Edr

— Rohan Dasgupta (@RohanDasgupta) October 30, 2019
Self Analysis first, Mr Dadlani!
Make your own songs - - it's apply to you also 😀😀

— My Name is Aಕ್ಷय🦍 (@jaggi_daku) October 30, 2019
Remix or Copy?
But what about Nashe se chad gayi? Wasn't that too from an anime? Who eats whom! Who is a vulture? @VishalDadlani 💆🏻‍♂️

— Vedant Bangad (@BangadVedant) October 30, 2019
A word to the wise Mr Dadlani -- next time you decide to go all out, just do some homework about yourself or have a killer explanation for all this like your killer tweet on the remixes.