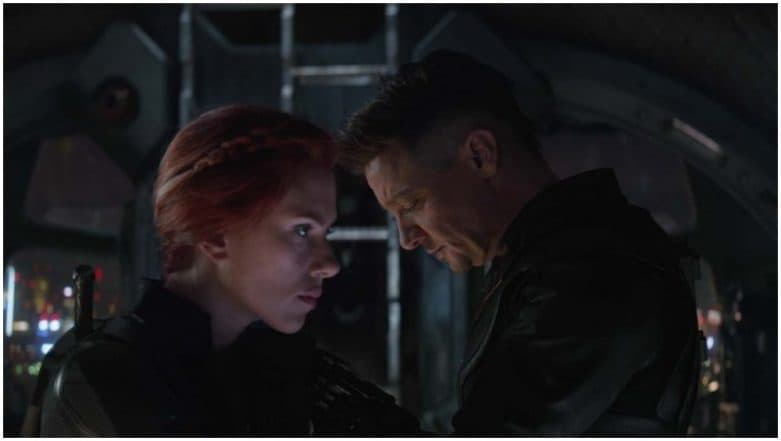 The fans of Marvel universe are mighty happy yet miffed with their latest film Avengers: Endgame. Happy, because they managed to give the best film of the franchise and 11-year-wait was worth it. Miffed, because, why Iron Man, Black Widow and Captain America had to bid goodbye? Well, the heart-broken fans now have one more reason to love these original Avengers as they have sent one last message to the fans who have been sulking about their departure. Iron Man aka Tony Stark (Robert Downey Jr), Black Widow aka Natasha Romanoff (Scarlett Johansson)'s die while Captain America aka Steve Rogers (Chris Evans) retires. However, they left messages for their fans, finally giving closure to the emotions.
The message by 'Nat' reads as, "For the last five years I have been trying to do one thing, get to right here. That's all it's been about. Bringing everybody back. Let me go. It's OK." Well, only if they could somehow put the soul stone back in the water and bring her back!
Last Message from Scarlett Johansson as Natasha Romanoff #BlackWidow. #AvengersEndgame pic.twitter.com/SO6XbeoVsM

— Marvel Universe (@77MCU) May 22, 2019
Meanwhile, the aged Cap has the perfect reason to pacify his fans as to why he had to retire. He told, "Well, after I put the stones back, I thought maybe I'll try some of that Tony was telling me to get." No complaints after hearing this! We are happy that he got the deserving romantic life with Peggy Carter!
Last Message from Chris Evans as Steve Rogers #CaptainAmerica.#AvengersEndgame pic.twitter.com/CWIPf8a40q

— Marvel Universe (@77MCU) May 21, 2019
Last but not least, the man who made adults cry like babies, Mr Tony Stark. He wrote a long note but it is the concluding line that will make you weep more. The Iron Man utters his iconic dialogue, "Part of the journey is the end. What am I even tripping for? Everything is going to work out exactly the way it is supposed to. I Love You 3000."
Last Message from Robert Downey Jr as Tony Stark #IronMan.#AvengersEndgame pic.twitter.com/pAzj1I2KrC

— Marvel Universe (@77MCU) May 19, 2019
Nice try, but we are still not convinced Mr Stark. Find a way to return, period. Howmuchever, the makers of the film try to cheer up the fans with such antics, the fans will always have that nagging hope at the back of their mind. Maybe, maybe, the makers will bring back the favourites.