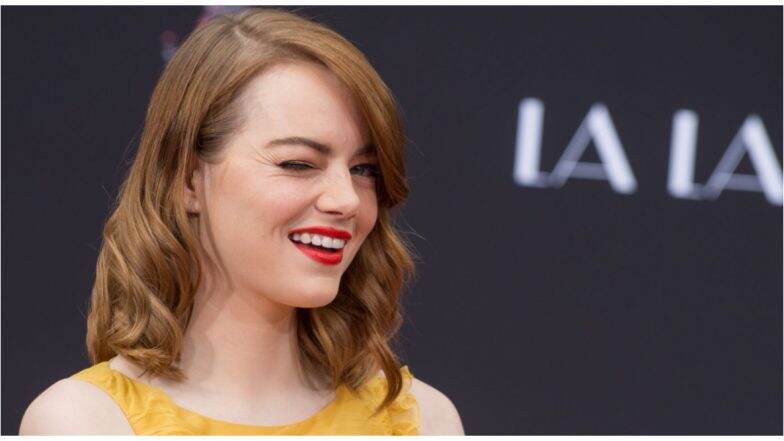 Emma Stone turns 30 today. At such a young age, the actress has some of the best acting credits under her belt. She has three Academy Award nominations and one Oscar trophy at her home. Before she turned 30. Isn't that incredible? She even has an acting credit in a superhero movie. Even a zombie horror-comedy. She has pretty much covered all ground. And that is proof of not only her acting calibre. She also has an eye for good roles. So, just as a birthday wish, we are going to list down a few movies that we will forever cherish. And make a perfect watch for Emma Stone's birthday. Emma Stone Goes Punk Rock for Disney's 'Cruella'.
In case you are looking for a good movie to watch tonight, no need to spend time browsing. Here are some perfectly good suggestions featuring Emma Stone. Very happy birthday to Emma, keep entertaining us.
La La Land
Emma won an Academy Award for Best Actress for her role in this one. So, do we really need to justify why this one is on the list? The ease and comfort that the actress brings to the portrayal are commendable. You just know her performance is coming straight from the heart. Oscars 2018 Top Funny Moments: Meryl Streep Jumping in Joy, Jennifer Lawrence-Emma Stone Laughing GIF, & Much More.
Crazy Stupid Love
"It's like you're photoshopped," Emma tells Ryan Gosling in this romantic comedy. And that is exactly how we feel about her. So pretty that it seems she is photoshopped. She brings a vulnerability and naivety to this role that makes it loveable.
Easy A
If you have not watched this gem from Emma Stone's filmography, then stop everything and watch it right now. It is an out and out comic ride. One of the rare comedy movies, where the woman has been given abundant content to work around. Emma aces the job and will make you laugh a lot. Women ARE funny.
The Help
Despite having incredible actors like Octavia Spencer and Viola Davis next to her, Emma Stone managed to make a mark with The Help. This is a performance that could co so wrong with even an iota of smugness to this 'white saviour' kind of role. But Emma is perfect in the film.
Ghosts of Girlfriends Past
Okay, this is movie is on the list not because of how incredibly watchable it is. This is on the list because you will have a tough time believing that it is Emma Stone playing the role of Allison Vandermeersh, the Ghost of Girlfriends Past.
So, those were our five picks from the list of Emma Stone movies that you should watch if you want to develop a new celebrity crush. Or if you crush on Emma Stone needs a refill. In the near future, Emma will be seen in the live-action adaptation of 101 Dalmation. The movie titled Cruella will be centred on the main villainess of the source material, and Emma will play the titular character. Can't wait. Once again, a very happy birthday Emma Stone.