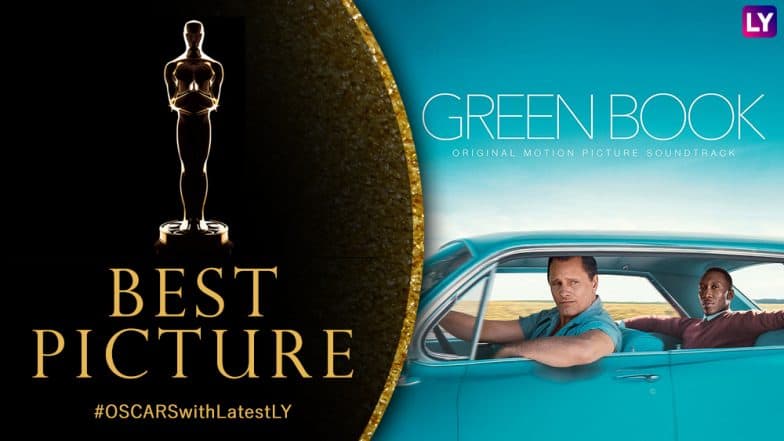 The 'Best Picture' race has hit its final stage as Oscars 2019 is just around the corner. Nominees were announced last month and there could be some history-making wins. Several films could go home with the top prize, but one choice among the pack would be particularly galling. Well, this year's Oscars comes with plenty of anticipation. Speaking of who might take away the trophy, the chances of Peter Farrelly's road trip buddy comedy about racism, set in the 1960s, are high. The 91st Academy Awards (ceremony), presented by the Academy of Motion Picture Arts and Sciences (AMPAS), will be held on February 24, 2019 at the Dolby Theatre in Hollywood, Los Angeles, California. Bohemian Rhapsody Nominated for Oscars 2019 Best Picture Category: All About The Film And It's Chances Of Winning at the 91st Academy Awards
At the 91st Academy Awards, where the best films of 2018 will be honoured, Green Book is set to compete against more of the year's top films such as Roma, Black Panther, A Star Is Born, Bohemian Rhapsody, BlacKkKlansman, The Favourite and Vice. Speaking of Awards, Peter Farrelly's comedy-drama Green Book won the National Board of Review award for the best film of 2018, and was also chosen as one of the top 10 films of the year by the American Film Institute. Peter Farrelly's delightful little film is all heart and in all means deserves to be an Oscar contender. The Favourite Nominated for Oscars 2019 Best Picture Category: All About The Film And It's Chances Of Winning at the 91st Academy Awards
Among other accolades, Green Book also won the Producers Guild of America Award (PGA) for Best Theatrical Motion Picture. Just for the record, the seven of the last 10 Producers Guild of America Award winners went on to win Best Picture and here's why we think Green Book is the front runner for the Oscars nomination. But the PGA isn't the only trophy Green Book has, the film won the Golden Globe Award for Best Motion Picture – Musical or Comedy. It  also earned five nominations at the 91st Academy Awards, including Best Picture, Best Actor (Mortensen) and Best Supporting Actor (Ali). Also, it scored the People's Choice Award at Toronto International Film Festival.
Talking about the movie, LatestLY's film critic Sreeju Sudhakaran wrote in his review, "Green Book is a feel-good affecting tale of an unlikely friendship that tugs at your heart-strings, in spite of having no ground-breaking narrative. Mahershala Ali and Viggo Mortensen share a natural, warm camaraderie, backed by some terrific performance. And it is also an unexpected Christmas delight!". BlacKkKlansman Nominated for Oscars 2019 Best Picture Category: All About the Spike Lee Film and Its Chances of Winning at 91st Academy Awards
Helmed by Peter Farrelly, Green Book (starring Viggo Mortensen and Mahershala Ali) tells the story of an unlikely friendship between an Italian American driver and an African American pianist on a concert tour from New York through the deep south in 1962, one year after the Freedom Riders. They carry a Green Book in an attempt (spoiler alert: ill-fated) to stay out of trouble. Watch this space for further updates.