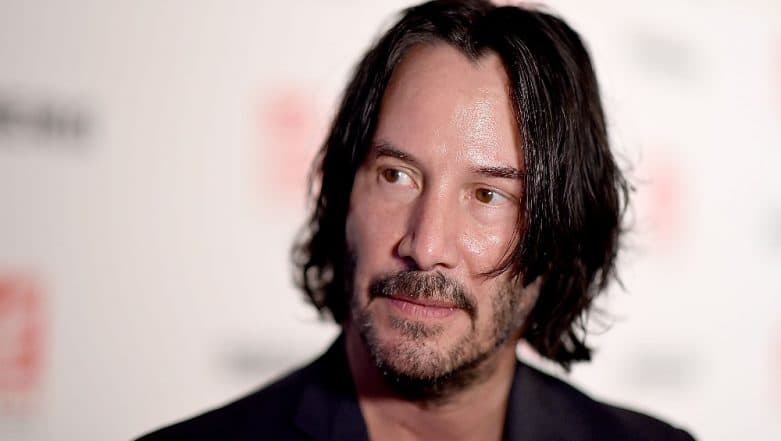 Marvel fans are about to get a big surprise. If the recent reports are to go by, John Wick 3 star Keanu Reeves may be soon coming on board for Marvel's upcoming project, The Eternals. Apparently, the actor is currently in negotiations with the studio. The film currently stars Angelina Jolie, Kumail Nanjiani of The Big Sick fame, Richard Madden and Ma Dong-seok. While we don't know yet for which character is Reeves being considered for, the characters that are expected to feature in the film include Hercules, Druig, Piper, Karen, Forgotten One, Ikaris, Makkari, Starfox, and Zuras. CONFIRMED! Keanu Reeves Starrer John Wick 4 Locks a 2021 Release Date.
Reeves has been rumoured to join the Marvel ever since his name was in the running for Doctor Strange which was eventually essayed by Benedict Cumberbatch. Fans would be thrilled to see Reeves in Eternals and especially in a role like that of Starfox (Thanos' brother). In the comics, Starfox is a member of t the Eternals. His body has been enhanced by cosmic energy to the point that it ages far more slowly than most humanoids and is superhumanly strong and resistant to harm and we think Keanu would definitely be suitable for it.
Although Keanu's casting in Eternals would be surprising considering when asked which Marvel or DC character he'd love to play on the big screen, Keanu Reeves revealed he's interested in Wolverine. John Wick: Chapter 3; Parabellum Movie Review: Keanu Reeves Sequel Gives You No Reason to Complain
If Keanu does come on board, the film's stellar casting does sound exciting and fans would be ecstatic to catch this one. The Eternals was created by Jack Kirby. It is set millions of years ago "when the cosmic beings known as the Celestials genetically experimented on humans, creating the super-powered individuals as well as more villainous off-shoots known as the Deviants" as per reports.
According to reports, filming on The Eternals is expected to begin later this year. Directed by Chloé Zhao, the film's screenplay is being written by Matthew and Ryan Firpo. The Eternals is expected to be released in theatres in 2020.