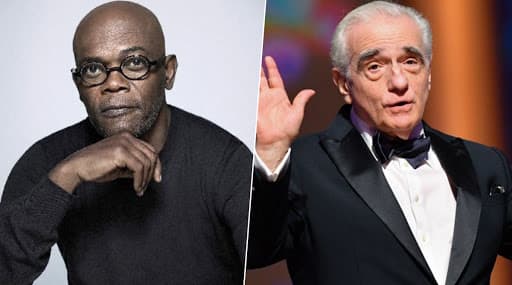 We marvel at Marvel movies. Bad pun? Sure but you cannot dismiss that these superhero films are the perfect escape to a different world for three hours. Hence, when someone says these movies are nothing but theme parks, it hurts. So Martin Scorcese in an interview to Empire Magazine spoke about Marvel movies and said, "I don't see them. I tried, you know? But that's not cinema. Honestly, the closest I can think of them, as well made as they are, with actors doing the best they can under the circumstances, is theme parks. It isn't the cinema of human beings trying to convey emotional, psychological experiences to another human being." Many natives of the Marvel kingdom reacted to it including Robert Downey Jr, Paul Rudd and James Gunn but it's Nick Fury Samuel L Jackson's reaction that gets our thumbs up. All-Women Marvel Movie Would Be 'Explosive, Unstoppable': Scarlett Johansson
Speaking about it on The Howard Stern Show, Downey said, "I'll tell you the truth, I didn't expect [the Marvel Cinematic Universe] to become what it became and it is this very large, multi-headed Hydra at this point. I've always had other interests, and according to Scorsese, it's not cinema so I have to take a look at that, you know? It's his opinion. I mean, well, it plays in theatres."
Downey isn't the only one who reacted to Scorcese's scathing remark about Marvel movies. James Gunn, director of The Guardians Of The Galaxy, feels saddened by the comment.
Martin Scorsese is one of my 5 favorite living filmmakers. I was outraged when people picketed The Last Temptation of Christ without having seen the film. I'm saddened that he's now judging my films in the same way. https://t.co/hzHp8x4Aj8

— James Gunn (@JamesGunn) October 4, 2019
That said, I will always love Scorsese, be grateful for his contribution to cinema, and can't wait to see The Irishman.

— James Gunn (@JamesGunn) October 4, 2019
And I'm not saying religious zealotry is the same as not liking my movies, or in the same category. What I'm saying is I'm not fond of people judging things without actually seeing them, whether it's a movie about Jesus or a genre.

— James Gunn (@JamesGunn) October 4, 2019
Paul Rudd however gave an evasive answer to the whole controversy. Speaking to NME, he said, "I love Martin Scorsese, I love his movies, I can't wait to see The Irishman. I thought I was gonna be asked this at some point and I have been. I think it's really just… it seems to be what the state of interviews are now and I have no opinion about it." 
Samuel L Jackson who plays Nick Fury however had a pretty strong argument to make. He told Variety, "I mean that's like saying Bugs Bunny ain't funny. Films are films. Everybody doesn't like his stuff either. Everybody's got an opinion, so I mean it's okay. Ain't going to stop nobody from making movies."
Well, this controversy isn't going anywhere.