June 8 is celebrated as National Best Friends Day. A day to honour and cherish that one special person you call your "best friend". We bet you have found your Joey to your Chandler and have had some crazy adventures till now, well even celebrities have best friends and not just from the industry outside too. Some Hollywood stars have been together since high school or even started their careers together.
We are sure you're thinking about Ben Affleck and Matt Damon when we say that. Remember, how cute the duo looked as they suited up for their first big award ceremony with their mothers? Yes, there are many such friendships in Hollywood which have lasted through the years despite the fame, media attention and several other factors. Here's cherishing some of them.
1. Jenifer Anniston and Courtney Cox
The Friends co-stars Jennifer Aniston and Courteney Cox truly became close pals over the show and still remain extremely close. No wonder the Monica-Rachel rapport looked so natural on-screen. Apart from spending the big holidays and birthdays together, their friendship is special given that Aniston is also the Godmother for Courtney's child. In February, for Jennifer's birthday, Cox wrote to Aniston on Instagram, "The world definitely got brighter the day this girl was born," for her 50th birthday. 'Friends' Reunion in the Offing? Jennifer Aniston is In!
2. Matt Damon and Ben Affleck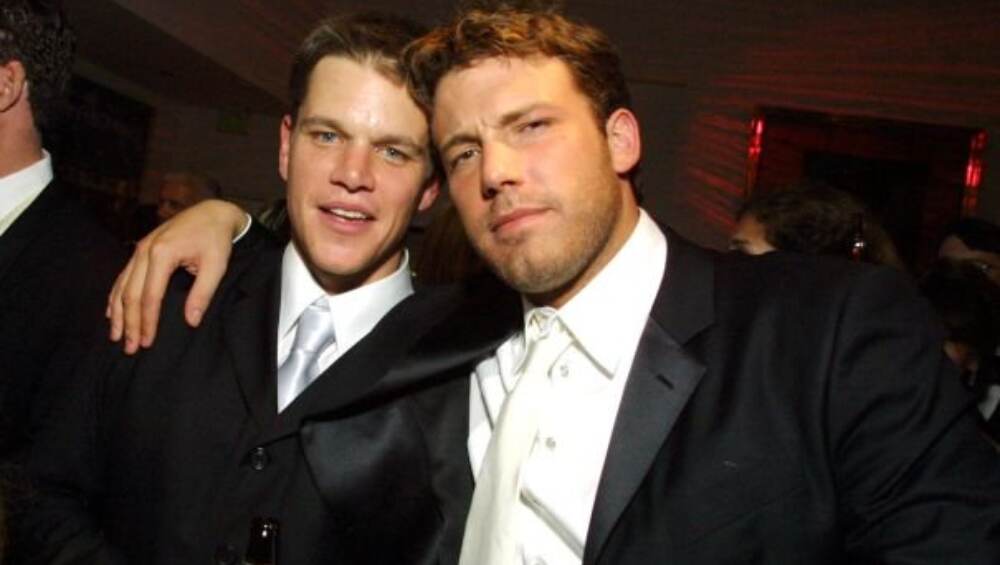 Yes, the two hunks of Hollywood share a great history. They grew up together and even shared their passion for becoming actors and well, the rest is history. It is amazing that they are still as close. Speaking about his friendship with Damon, Affleck had mentioned in an interview saying, "I can't tell you how valuable it is to have somebody who's been through things with you, ups and downs, who knows what your life experience is like, who can identify with that. It's an incredibly valuable friendship and it's very precious."
3. Leonardo DiCaprio and Tobey McGuire
The Great Gatsby duo have been friends for years but only got a chance to finally work together in the 2013 film. Both Leo and Tobey are known to be those actors who do not enjoy being in the limelight constantly. The two are known to brief each other up on projects and always take into account their friend's advise before getting to work. Isn't that an ideal friendship? Once Upon a Time in Hollywood Trailer OUT: Leonardo DiCaprio, Brad Pitt Bring Out The Quirky In Quentin Tarantino's Ninth Film (Watch Video)
4. Emma Stone and Jenifer Lawrence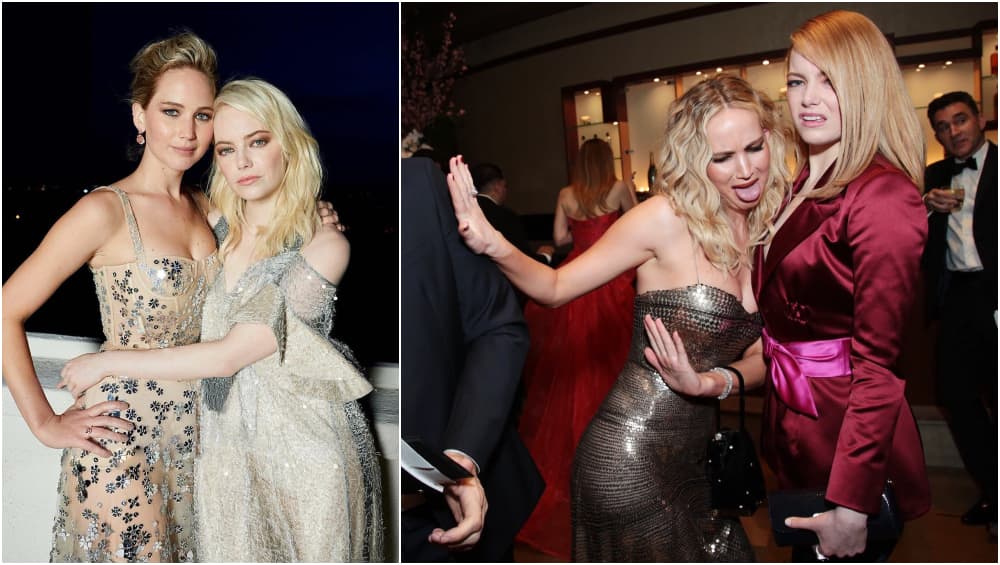 These two gorgeous ladies of Hollywood share a special bond. They both have the love for some extra drama and theatrics, even in real life and feed off each other's amazing positive energies. Emma had even once told Vanity Fair about the nature of their friendship saying, "We both really do love each other and care about each other as people, beyond being actors."
5. George Clooney and Julia Roberts
The Ocean's Eleven couple are known to have hit it off during the filming of the heist drama and ever since have been thick as thieves. They often have sweet words to talk about one another and not just this, George is even known to have been close to her kids and vice versa. They claim themselves lucky to not have a "Hollywood friendship" but a real one where they actually like each other. George once said, "We've been really good friends for a really long time and I just adore her."
We bet you are surprised to find out that despite such demanding careers, these actors have managed to stay close. Do take some time off today and wish your best friend on this special day.
(The above story first appeared on LatestLY on Jun 08, 2019 10:38 AM IST. For more news and updates on politics, world, sports, entertainment and lifestyle, log on to our website latestly.com).