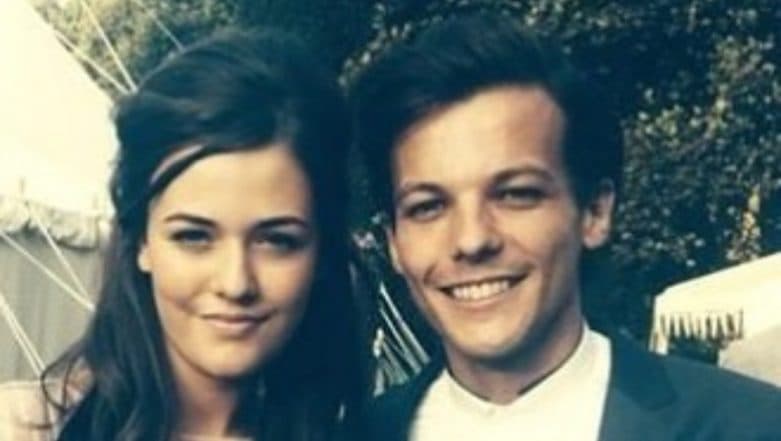 One Direction singer Louis Tomlinson's sister Félicité Tomlinson has passed away. The incident took place on Wednesday. As per reports, Félicité passed out after a suspected heart attack at her studio apartment in Earls Court, West London. One of Félicité's friends immediately called up 911 at the time of the incident. The emergency team reached the spot and tried to resuscitate her, however, it was too late and she had succumbed to a suspected heart attack.
The 18-year-old was pronounced dead in her house. Félicité, also known as Fizzy, worked as a model and influencer with a follower's strength of over a million on Instagram. The last Instagram post made by her was on Sunday where she shared a picture of herself posing in a mirror wearing a black one-should top with blue jeans. She captioned the image as "Don't know why I look so shocked." Unlike The Jonas Brothers, One Direction Won't Reunite Anytime Soon, Courtesy Zayn Malik?
The One Direction star has not publicly addressed his sister's death yet. A source close to the family revealed to The Sun, "Félicité was an absolutely adored young woman who was loved by Louis and her whole family," and added, "They are totally devastated as you can imagine. She had so many friends and was such a positive happy person. It's a massive loss to the world."
Félicité Tomlinson's last post
View this post on Instagram
While the exact cause of her death has not been confirmed yet, her death does come after their mother Johannah Deakin's death. Deakin passed away in 2016 at the age of 43 due to leukemia. "Johannah was first and foremost a truly amazing mother to seven children – Louis, Lottie, Félicité, and two sets of twins, Phoebe and Daisy and Ernest and Doris — whose individual talents and success are testament to the principles and beliefs she instilled in them," Deakin's husband Dan Deakin said in a statement at the time. "She was also an incredibly proud grandmother to [Louis' son] Freddie." We hope the singer recovers from the shock of his sister's death.