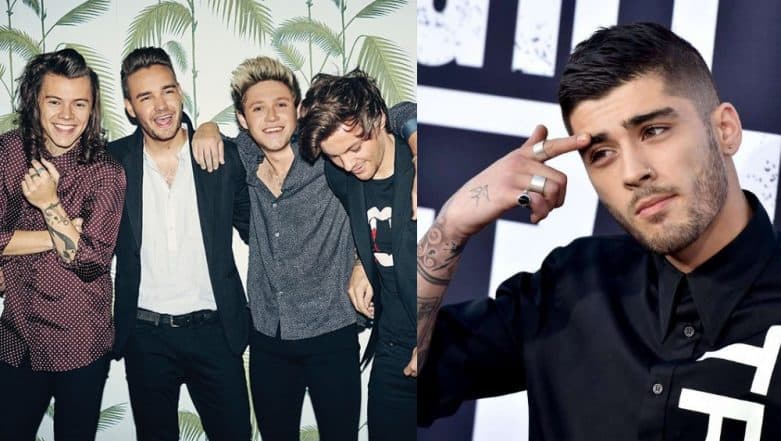 While the Jonas Brothers fans are rejoicing the band's reunion, same might not be the case for One Direction. In fact, chances of a reunion of the British band is far from happening in the near future as some wounds are still fresh and hurting. Apparently, the bandmates are still upset with Zayn Malik for some of his lyrics in his solo songs.
Malik, who continues to maintain his distance from the former One Direction bandmates, Harry Styles, Louis Tomlinson, Niall Horan and Liam Payne. A source close to the band told Hollywoodlife.com, "The guys are not talking about getting the band back together, and so there will be no One Direction reunion any time soon," and further added, "Harry, Louis, Zayn and the other guys are all working on their own things with no time set aside to get back together right now."
The last time the band was together
View this post on Instagram
Solo careers and time crunch might be reasons cited by them but the source further reveals how bad blood still persists between some of the guys from the band. "Plus, there is still some bad blood between some of the guys which, until those emotions are resolved, the hurt feelings will stand in the way of doing a tour, new music or any work together," as the source explains, "the guys were offended by some of the lyrics in some of Zayn's solo work."
Louis and Zayn's rocky relationship turned more tumultuous as Zayn "And then when he did no show up for Louis when he lost his mom, that also sent a big message to the rest of the guys who were present for Louis about how Zayn feels about them all," added the source. "There is a definite divide between Zayn and the other guys, and until they can sit down, talk about things and sort out their differences, they simply will not be friendly at all," concludes the source.