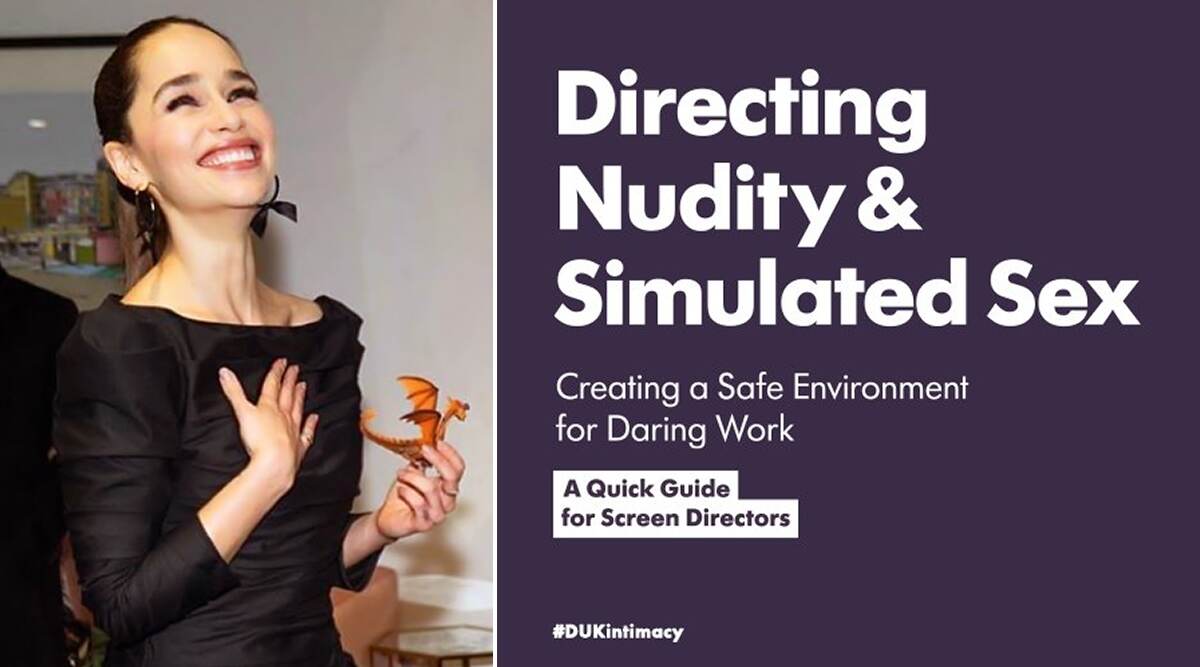 Barely a day after Game of Thrones' Khaleesi Emilia Clarke's statements on how shooting sex scenes in the initial episodes of her HBO series took a toll on her went viral, reports have rolled in that Directors UK have now set up new guidelines involving nudity and simulated sex scenes, with the view to encouraging a healthy and safe working environment on film and television sets. Emilia also went on to reveal that after her GoT stint, she was put on a guilt trip by her other project directors to perform nude scenes. Emilia was quoted in Dax Shepard's "Armchair Expert" podcast as saying, "I'm a lot savvier with what I'm comfortable with, and what I am okay with doing," she said. "I've had fights onset before where I'm like, 'No, the sheet stays up,' and they're like, 'You don't wanna disappoint your Game of Thrones fans.' And I'm like, 'F—k you.'" Emilia Clarke Says She's Had to Fight Over Nude Scenes in Other Projects After Makers Pressurised Her Saying Not to Disappoint Game Of Thrones Fans
An official statement from Directors UK read that the organisation was- "born of the need to set clear and shared professional expectations that apply to everyone involved in making sensitive content, with the aim that they will become standard working practice within the industry."
Deadline.com quoted Susanna White, BAFTA-winning director and Directors UK Film Committee Chair as saying, "The director, as the creative lead on a production, should set the tone for a professional and respectful on-set environment. We are all here because we want to tell compelling and impactful stories, and no member of a cast or crew should ever be put in a position where they feel unsafe, exploited or mismanaged — especially when making sensitive material.
Check Out Director UK's Tweet Below:
Today we're launching our guidelines on directing nudity and simulated sex. These aim to provide clear and practical advice, whether it's your first short or a major blockbuster. Read them here: https://t.co/HhLd8FUnoQ #DUKintimacy pic.twitter.com/wg4SYcAClE

— Directors UK (@Directors_UK) November 21, 2019
She continued, "Throughout my career, I have seen how vitally important it is to know how to approach sensitive content with professionalism. The guidelines created by Directors UK set the standard for directing intimate scenes, and will help to foster a safe working environment for everyone on a film or television set."
These guidelines were formed with the bodies of Directors UK, Writers' Guild of Great Britain, the Casting Directors' Guild, BAFTA, the BFI, Equity, ERA 50:50 and Time's Up UK' all coming together, reported deadline.com.