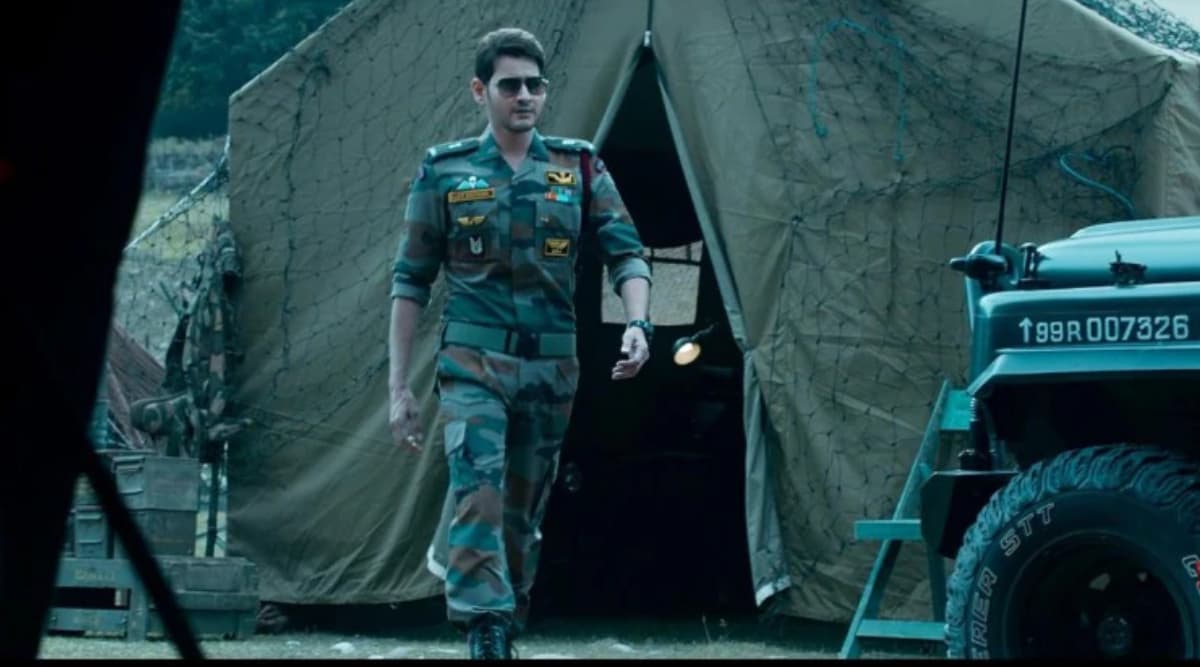 Sarileru Neekevvaru features Mahesh Babu and Rashmika Mandanna in the lead. The film has been released during the Makar Sankranti week, as a treat for all Tollywood lovers. Although fans have given this Anil Ravipudi directorial a thumbs up, the film has opened to mixed response from the critics. Most of the critics in their reviews have cited that the first half of the film was entertaining. Also, Mahesh Babu's role as an army officer and his chemistry with Rashmika have also been praised. Sarileru Neekevvaru Movie Review: Mahesh Babu Is in Top Form in This Passably Entertaining Action Fare.
Mahesh Babu plays the role of Indian Army Major Ajay Krishna. His outing as an army officer has turned out to be a major treat for his fans. Veteran actress Vijayshanti essayed the role of his mother, Bharathi, whereas Prakash Raj was seen in the avatar was a local MLA. Fans have definitely loved the blend of action and comedy in this movie. Now let's take a look at what the critics have said about Sarileru Neekevvaru. 'Blockbuster Sarileru Neekevvaru' Say Fans After Watching Mahesh Babu's Film!
India Today - It is heartening to see Mahesh Babu spring to life in Sarileru Neekevvaru, after so many years. Apart from Mahesh Babu, it is Vijayshanti's comeback that keeps us hooked to the story. Director Anil Ravipudi's screenplay is replete with disjointed stories that are forced together.
The Hindu - Anil Ravipudi who directed the comic F2, infuses quite a bit of comedy in Sarileru Neekevvaru's initial portions purportedly happening in Kashmir, dropping hints that he's presenting a fun film. Sarileru isn't as racy or interesting as Okkadu, it's more in the Dookudu mode with the director trying to make Mahesh loosen up and have some fun. And the actor seems to have thoroughly enjoyed the outing.
The News Minute - While the plotline itself is wafer thin, the movie has three aspects going for it. Vijayshanti brings with her grace and elegance as a straight-as-an-arrow professor. It's good to see her in a strong role such as this after all this time. Mahesh Babu is in prime form, bringing along with him high-adrenaline action and the flair for comedy he had displayed with dexterity in Khaleja and Dookudu. His screen presence was never in doubt, but the movie will also give fans several goosebump moments, evoking memories of Okkadu, that made Konda Reddy Buruju legendary in Telugu movie history. Thirdly, the movie doesn't use the now routine comedy sub-plot. Instead, it uses the female protagonist (Rashmika) and her family to create the fun moments. Rashmika yet again shows why she is one of the most promising new gen women actors.
The Hans India - The movie will be like an eye feast for the audience who have been waiting to see Mahesh Babu in a complete entertaining role. After Dookudu, Mahesh Babu got an interesting and refreshing role in this movie. Sarileru Neekevvaru is definitely a worth watching movie for all sections of the audience.
This Telugu action film has been produced under the banner of AK Entertainments, Sri Venkateswara Creations and G. Mahesh Babu Entertainment Pvt. Ltd. Let's wait and watch how much the film earns on the opening day.