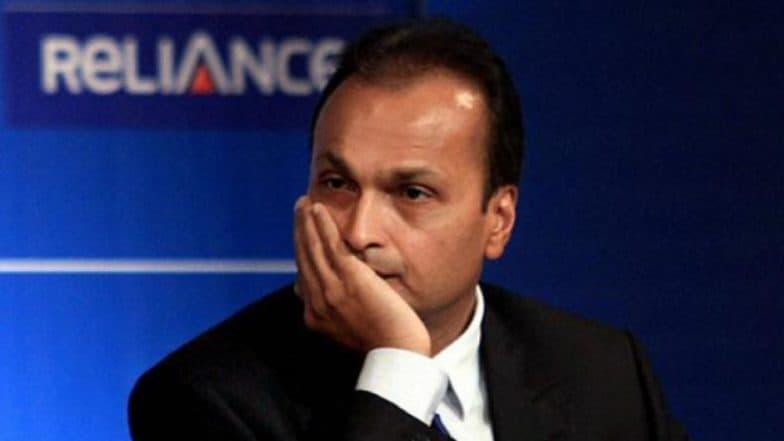 Mumbai, July 1:  Struggling Reliance Group Chairman Anil Ambani is reportedly in talks with firms including Blackstone and other US-based fund to either sell his headquarters in Mumbai or lease out the property in Santacruz. According to the Economic Times report, this news has been said by three people who are familiar with the development. Ambani wants to move back to the his Ballard Estate office in South Mumbai, the property which he gained after he split with his elder brother Mukesh Ambani in 2005. Anil Ambani Saves Himself From Going to Jail, Pays Rs 460 crore to Ericsson.
As per reports, the Reliance office at the Santacruz site, which is caught in a legal tangle could fetch as much as Rs 1,500-Rs 2,000 crore. The intention behind this move is to generate cash to pay off the debt obligations after ratings agency have cut the credit worthiness of several group companies.
Almost all the Anil Ambani companies are in massive debt. In February this year, Anil Ambani-led telecom firm, RCom decided to opt for insolvency proceedings following its failure to sell assets for paying back its lenders. The decision was taken after RCom failed to sell spectrum to Mukesh Ambani's Reliance Jio, a deal that was expected to bring some relief to the cash-strapped company. Earlier this year, the Supreme Court had ordered Anil Ambani to pay the money owed to telecom equipment maker Ericsson or go to jail. It was then that his brother Mukesh stepped in and lent him  the money needed to pay Ericsson. Anil Ambani Claims to Have Repaid Rs 25,000 Cr in Past 14 Months.
In a conference call with the media, Anil Ambani recently informed that group has repaid over Rs 35,000 crore of debt during the past 14 months and exuded confidence that it would meet all future debt obligations through the ongoing asset monetisation plan.