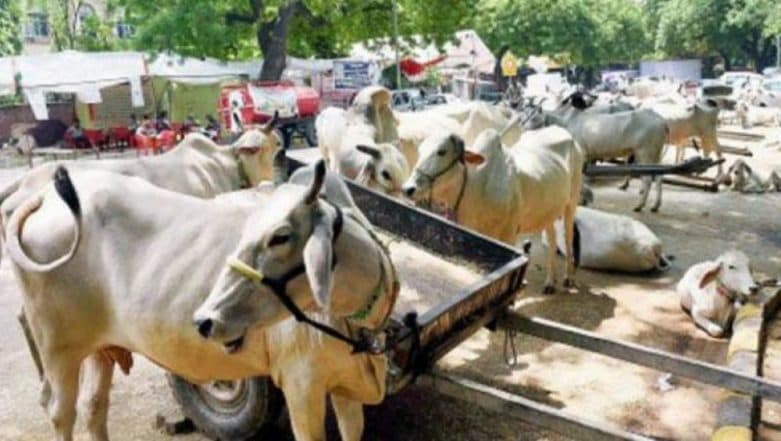 Bhopal, Aug 6: The Madhya Pradesh police have arrested a man for allegedly raping a cow in Suthalia area of Rajgarh district. The incident took place on Friday evening near the village's temple. The accused, identified as Chhote Khan, was booked under various sections of the IPC for unnatural sex with cow. Following the incident, angry villagers assembled near the main bus stand of the area and blocked vehicular traffic.
According to a news portal, Mahesh Aggarwal, who is a businessman, said he was returning home when he saw the accused engaging in unnatural sex with a cow. Aggarwal also claimed the accused hurled abuses at him and there were other men as well who witnessed the sexual assault. He then alerted the villagers who gathered and protested the brutality. The police intervened and managed to calm the crowd assuring swift action.
Khan was arrested and booked under the Section 295 (defiling place of worship with intent to insult religion) and Section 377 (Sexual contact against order of nature) of the Indian Penal Code (IPC). The incident come days after a pregnant goat was allegedly gangraped by eight men.
On July 29, a complaint was registered against eight men in Haryana's Mewat district for allegedly gang-raping a pregnant goat, who later died. The incident took place on the night of July 25. Following the incident, a #JusticeForGoat campaign was also launched on Twitter, where thousands of twitterers raised concern over the gruesome act.