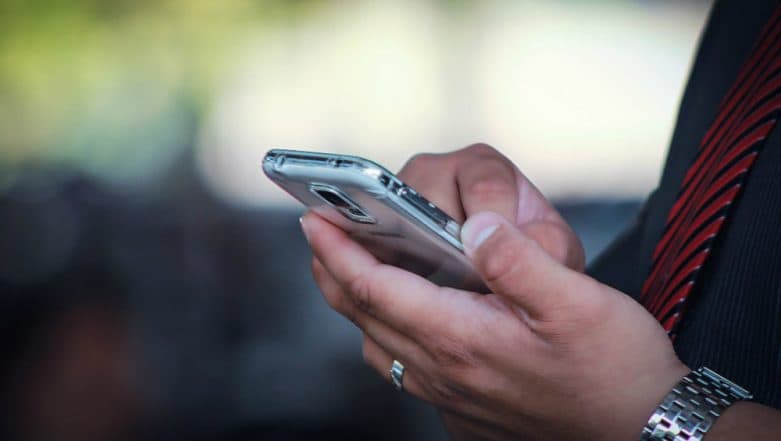 New Delhi, April 11: Polling across 91 Lok Sabha constituencies spread over 20 states and Union Territories in India began as the first phase of the mega seven-phase electoral exercise kicked off on Thursday. Soon after polling for the first phase began, Prime Minister Narendra Modi took to Twitter to urge voters  to come out in large numbers and cast their vote. Voting for 543 Lok Sabha seats will be held in seven phases- April 11, April 18, April 23, April 29, May 6, May 12 and May 19. The counting of votes will be done on May 23 and results will be declared on the same day.  Watch Video: How To Vote in India? Use of EVM and How to Verify in VVPAT?
Here's How You Can Locate Your Polling Booths on Mobile and Desktop:
An individual, who is eligible to vote, can check where his/her polling booth is located in the constituency. This can be done in two ways-
Visit the National Voters' Service Portal (NVSP) portal
An individual wanting to know his/her polling booth will have to visit the National Voters' Service Portal (NVSP), nvsp.in.

On the website, click on 'Search Your Name in Electoral Roll' option on the left side of the page

Individuals are required to fill the details including name, age, date of birth, state, district, father/husband's name, and the Captcha code and click on the search button.

A new page will appear where the voter can check the electoral photo identity card (EPIC) number, name, age, father's name, state, district, polling booth, Assembly constituency, Parliamentary constituency. For more details, a voter can click on the 'View Details' option.
By Sending SMS
Voters can also check the polling booths on their mobile phones in following the steps:
Individuals will have to check the poll booth from mobile is by sending an SMS.

Type the EPIC number followed by a space then write your voter ID number

Send the SMS to 51969 or 166 to locate the polling booth.
On Thursday, all the parliamentary constituencies in 10 states and two Union Territories including Andhra Pradesh (25), Telangana (17), Arunachal Pradesh (2), Meghalaya (2), Uttarakhand (5), Mizoram (1), Nagaland (1), Sikkim (1), Lakshadweep (1), and Andaman and Nicobar Islands (1), voting is happening in all parliamentary constituencies. Meanwhile, polling for electing Assemblies in Andhra Pradesh, Sikkim, Arunachal Pradesh and Odisha (first phase) also started along with polling for Lok Sabha constituencies. In these states, voters will cast two votes each.