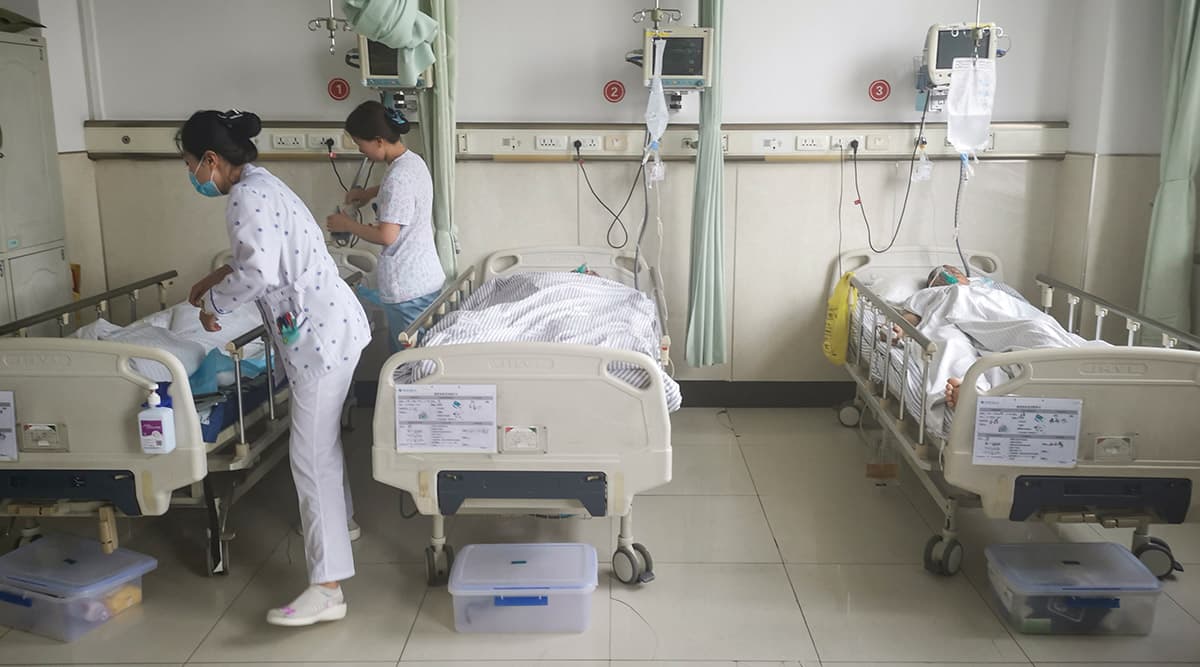 Kochi, January 23: An Indian nurse in Saudi Arabia is reported to have been tested positive of the deadly Novel Coronavirus (nCoV) that has spread panic and fear in China. According to a report by Times Now, the nurse hails from  Kerala and has been working at the Al Hayat National Hospital in Abha, a city in sourthwest Saudi Arabia. The report states that the nurse might possibly have contracted the virus while caring for a nurse from the Philippines who had tested positive for Novel Coronavirus. The report informed that the nurse reportedly been infected with the virus hails from Ettumanoor in Kottayam.
The report states that three other nurses from Kerala have also been placed under observation in Saudi Arabia. All four nurses are kept in an isolation ward of another hospital.
No case of Novel Coronavirus in India
The Union Health Ministry on Thursday said that no case of novel coronavirus has been detected in the country. So far, 12,828 passengers from 60 flights screened. In the wake of the outbreak in China, Raveesh Kumar, MEA said that an advisory has been issued by Ministry of Civil Aviation, Ministry of Health & Family Welfare and our consulates in China and all people coming from China will have to go through screening process at airports. 
Kerala CM Tells Centre to Communicate With Nurses in Saudi Arabia
In the wake of the rising scare, Kerala Chief Minister Pinarayi Vijayan has written to Ministry of External Affairs on Thursday, seeking intervention in coronavirus outbreak among Kerala nurses in Saudi Arabia. The Chief Minister has also requested Ministry of External Affairs to communicate with Saudi Arabia to inquire about their well-being.
Amid Outbreak, China Suspends All Public Transport in Two Major Cities
As panic gripped China, two major cities witnessed a lockdown in wake of the deadly virus outbreak on Thursday. Flight services and trains were shut in two cities- Wuhan and  neighbouring Huanggang in an unprecedented move aimed at containing the disease which has already spread to other countries. The decision taken comes after the coronavirus cases climbed to 571 with 17 deaths so far. All train stations and airport will remain shut, the city bus, subway, ferry and long-distance shuttle bus will also be temporarily closed for locals. 
In the wake of the outbreak in China, alert has been sounded in several Indian states including West Bengal, Telangana, Maharashtra, Delhi, Karnataka, Tamil Nadu and Uttar Pradeah. Union Health Secretary Preeti Sudan had confirmed that the ministry is monitoring the situation very closely and have not any case so far. China Virus SARS Contagious Between People, Says Chinese Government Expert.
In the early 2000s, the nCoV is seen closely with Sars (severe acute respiratory syndrome) virus that killed nearly 800 people globally, which was also the common cold.