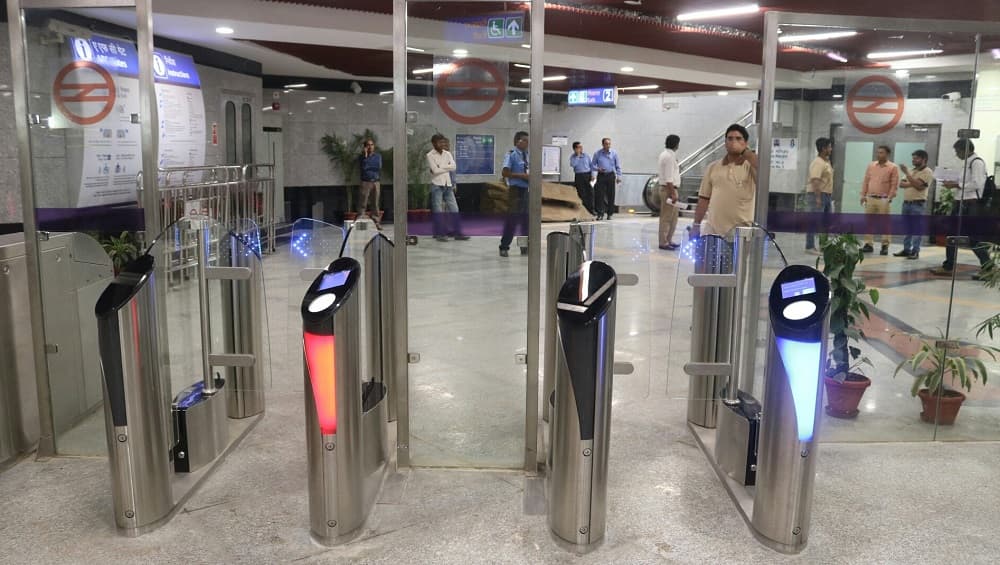 New Delhi, December 13: Entry and exits at two metro stations in central Delhi were briefly shut today in view of the security situation, said the Delhi Metro Rail Corporation (DMRC). Delhi Metro, in a tweet, said that trains won't be halting at Patel Chowk, Janpath stations. The gates are now open. The two stations are very close to the Parliament street and iconic Jantar Mantar ground where protests are often held. Agitations have also been called against the Citizenship Amendment Bill 2019 by students' unions in the national capital. Citizenship Amendment Act Triggers Protest Across Country, Anti-CAB Supporters March Out to Streets After President's Assent.
"Security Update: As advised by Delhi Police, entry & exit at Patel Chowk and Janpath have been closed. Trains will not be halting at these stations," the DMRC tweeted. On December 9, entry and exits at Udyog Bhawan, Lok Kalyan Marg and Central Secretariat metro stations were closed ahead of a march by Jawaharlal Nehru University (JNU) students to Rashtrapati Bhavan, seeking to meet President Ram Nath Kovind over a hike in fees.
On Wednesday, Parliament approved the CAB which seeks to provide Indian citizenship to all immigrants fleeing persecution in Pakistan, Bangladesh and Afghanistan - but not if they are Muslim. The opposition called the legislation "unconstitutional" with several human rights and students' outfits calling for protests against the legislation. President Ram Nath Kovind on Thursday gave his nod to the Bill which has now become an act.
Assam was worst-hit by protests against the Citizenship Amendment Bill. Authorities had to impose curfew in 10 districts including state capital Guwahati as protests turned violent. So far, three protesters have died. As many as 26 columns of the Indian Army have been deployed in Assam to bring the situation under control.