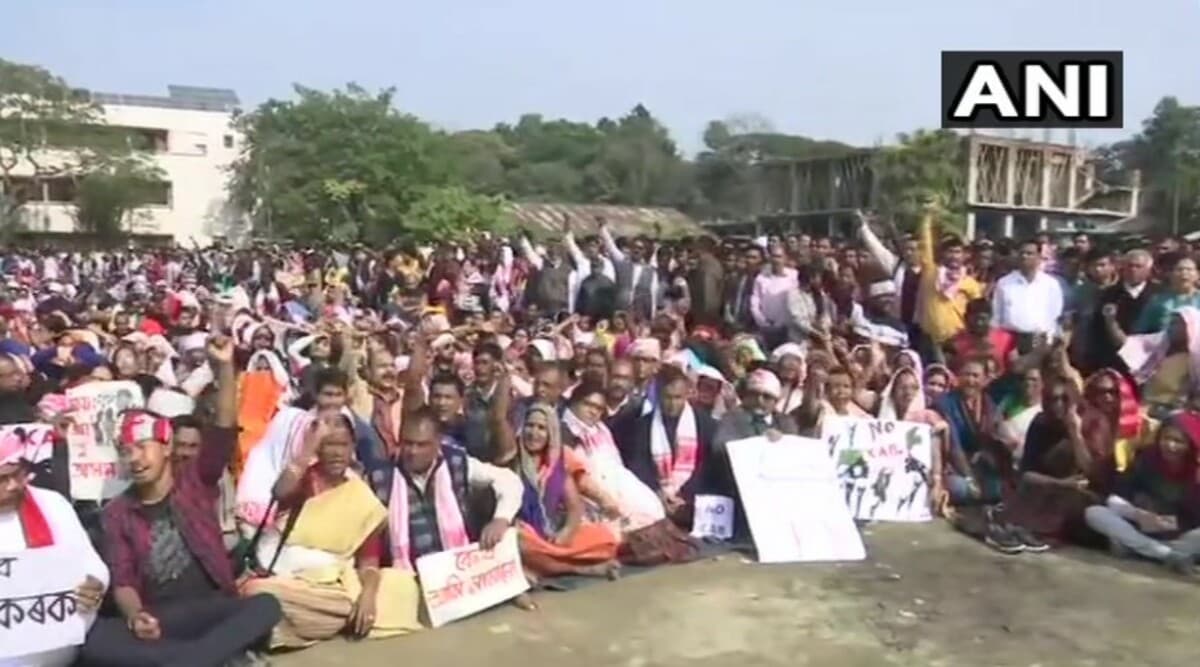 New Delhi, December 13: A day after President Ram Nath Kovind's assent to Citizenship Amendment Bill 2019, anti-CAB protests were held in several parts of the country. All Assam Students' Union (AASU), along with other bodies, are protesting against the amended bill in Guwahati. Thousands of students hit the streets in Assam and the Northeast against the contentious bill. Demonstrations were also reported from several parts of the country. CAB Protest: Assam Remains on The Edge, Two Protesters Dead, Mobile Internet Ban Extended For 48 Hours.
In protest against the amended bill, United Democratic Front (UDF) leaders and workers hit the roads in Kottayam. Muslim bodies are also protesting against the controversial bill in West Bengal's Kolkata. Internet services in Uttar Pradesh's Aligarh district have been suspended since midnight till 5 pm on Friday. CAB Passage Jolts Northeast: Why Assam and Neighbouring States Are Up in Protest Against Citizenship Amendment Bill.
Citizenship Amendment Act Protests:
Assam: All Assam Students' Union (AASU) holds protest in Guwahati against #CitizenshipAmendmentAct. pic.twitter.com/B7xzpywyME

— ANI (@ANI) December 13, 2019
(Correction) Kerala: United Democratic Front (UDF) workers and leaders held protest against #CitizenshipAmendmentAct in Kottayam, yesterday. pic.twitter.com/C43f6lDKFi

— ANI (@ANI) December 13, 2019
#Breaking | Chorus against CAB grows across the nation. Muslim bodies are protesting against CAB in Kolkata.

TIMES NOW's Tamal with LIVE details. pic.twitter.com/3NV6PpTdNV

— TIMES NOW (@TimesNow) December 13, 2019
Security arrangements have been made in the Aligarh Muslim University (AMU). The AMU Teachers' association and students had announced that they would take out a protest march from the library to the university circle outside the campus.
Prohibitory orders under section 144 were imposed in Karnataka's Kalaburagi to ensure the law and order in the city a day after the Citizenship Bill became an Act after Presidential assent.
The bill was passed by Rajya Sabha on Wednesday and the Lok Sabha on Monday. After the Bill was passed by the upper house of Parliament, massive protest erupted in Assam and other northeast states. At least two people died in a police firing that was meant to control the crowd.
The Act will grant Indian Citizenship to people from Hindu, Sikh, Christian, Buddhist and Zoroastrian communities who entered Indian on or before December 31, 2014, and fleeing prosecution from Afghanistan, Bangladesh, and Pakistan.