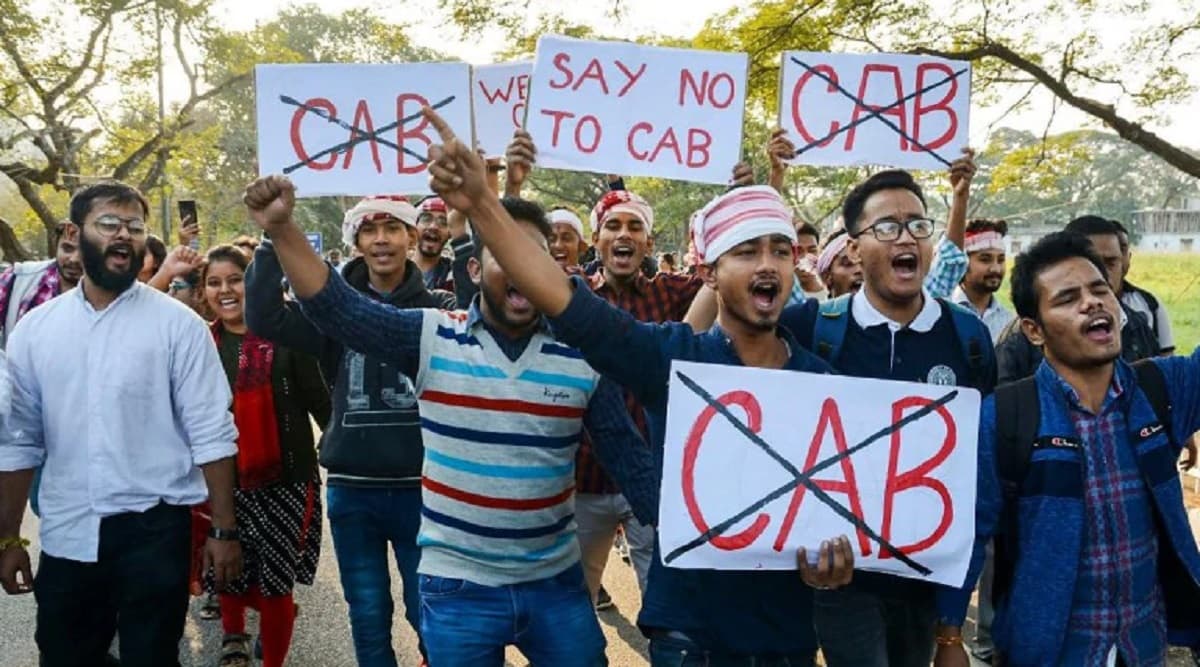 Guwahati, December 13: The state of Assam remained tense on Friday as another man who was part of protests against the Citizenship Amendment Bill 2019 died in a hospital. Bijendra Panging, who was allegedly injured in lathicharge by the police in Dibrugarh, succumbed to his injuries today, taking the death toll to three, News18 reported. Two persons, including a 15-year-old boy, died of bullet injuries on Thursday. As many as 26 columns of the Indian Army have been deployed in Assam to bring the situation under control. CAB Passage Jolts Northeast: Why Assam and Neighbouring States Are Up in Protest Against Citizenship Amendment Bill.
Earlier today, authorities relaxed an indefinite curfew which was imposed in Dibrugarh municipal area for five hours from 8 am to 1 pm. In Guwahati which was marred by violent protests against the Citizenship Amendment Bill, the Army and security forces continued flag marches on Friday. There were no reports of further violence from the state capital. Cultural personalities and civil society members observed 10-hour fast following a call given by the All Assam Students Union.
On Thursday, thousands of people defied the curfew and took to the streets of Guwahati as the raging agitation saw the house of an MLA and a Circle Officer being set ablaze. The capital city was the first to be placed under indefinite curfew which was later extended to Dibrugarh where CM Sonawal and Rameswar Teli and BJP MLA Binanda Hazarika's houses were attacked. The state government removed two key police officers including the Guwahati Police Commissioner.
Two protestors with bullet wounds were taken to the Guwahati Medical College and Hospital, where one was declared dead before the other succumbed while being treated. Authorities also extended the suspension of internet services for another 48 hours. Assam remained on the edge despite Chief Minister Sarbananda Sonowal's appeal for peace and calm.
On Wednesday, the Indian Parliament approved the CAB which seeks to provide Indian citizenship to all immigrants fleeing persecution in Pakistan, Bangladesh and Afghanistan - but not if they are Muslim. According to protesters, the legislation will change the demography of northeast as many non-Bengali or non-Assamese illegal immigrants will get citizenship. President Ram Nath Kovind on Thursday gave his assent to the legislation which has now become an act.