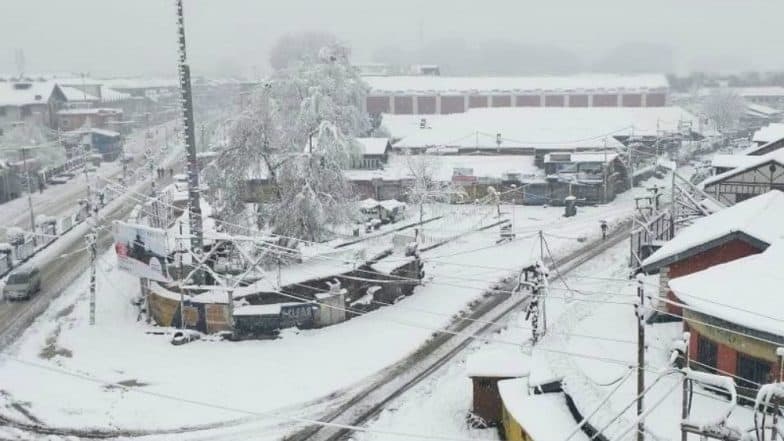 Shimla, February 12: Following the continuous downpour of rains and snow in the region, the district administration in Kullu extended the winter leaves of schools by five days on Tuesday and now the schools will be opened on February 18, instead of February 13. Earlier the state administration had extended the date of reopening schools after winter vacations in Shimla, Manali, Lahaul and Spiti on February 13, instead of February 11.
On Tuesday, the MeT department stated that more snowfall and rain are expected to lash the state in the coming week. Also, the department warned that along with storms and snow, hailstorms are likely to take place in the northern region, including Himachal Pradesh. It also predicts that disturbance might affect the Himalayan region from February 17 and widespread snow is most likely expected. Himachal Pradesh Witnesses Heavy Snowfall and Rain, Two-Day Holiday Announced in Kullu and Shimla Schools.
With this, the dip in temperature is most likely expected in the Himalayan state, and citing this, the district administration extended the date of winter vacation of primary schools by more five days. On Sunday the minimum temperature in Shimla was 2.5 degrees Celsius followed by Solan (2.4), Chail (2.3) and Dalhousie (1.2).
With the current risk of thunderstorms and avalanches still in place, the weatherman had advised the people to take extra precaution and not to venture out in open unless required. Meanwhile, the lowest temperature recorded in Kullu on Tuesday was 4 degrees Celsius.