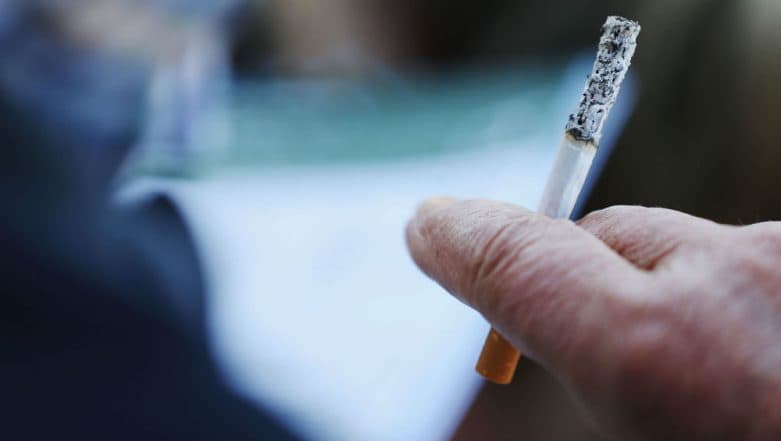 Ranchi, August 27: Teachers in Jharkhand found chewing tobacco or smoking cigarettes will soon fall into trouble and face punishment as the anti-tobacco cell has decided to keep a strict watch under the Cigarette and other Tobacco Products Act (COTPA) 2003. Jharkhand Government Bans Sale and Usage of E-Cigarettes.
Under the above Act, selling tobacco within the 100-metre radius outside of educational institutions is banned and the government enforcement wing frequently cracks them down as well. But those flouting rules inside the school premises usually roam around free, according to a Hindustan Times report.
Chewing tobacco by teachers is a very common practice in government schools. Health secretary Nitin Madan Kulkarni wants to reduce the prevalence rate of tobacco users of the state by 2025. The anti-tobacco cell of the state has, therefore, focused on monitoring educational institutions, especially the schools from where complaints against teachers of allegedly chewing tobacco have come.
In the month of March, the Jharkhand government banned the sale and usage of e-cigarettes in the state. "E-cigarettes are a new method of nicotine use. It affects the embryos in a pregnant woman. It also causes a mental problem. The sale, distribution, advertisement, import and usage of e-cigarettes have been banned with immediate effect," the notification issued by the state's health department said.