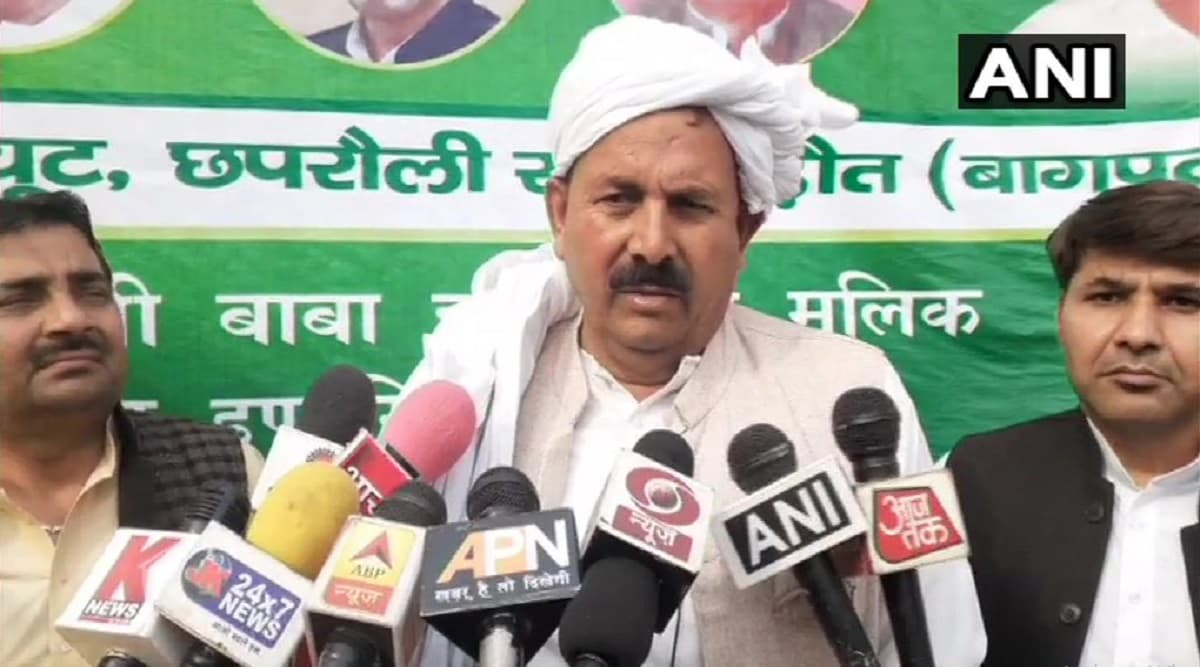 Lucknow, November 21: The Khap panchayats of Haryana and western Uttar Pradesh, comprising of orthodox elements of India's socially dominant Jat community, are known for their conservative views on women's freedom. The position was reiterated by the Baghpat-based Balian Khap Choudhary. The group's leader Naresh Tikait said on Thursday that the practice of love marriage will never be acceptable to them.
Tikait told reporters that the parents are not only emotionally attached to girls, but have also spent their hard-earned savings on bringing her up. The girl child owns obligation to take vital decisions of her life with the assent of her family members, he said. Uttar Pradesh Shocker: Teenager Posts Girl's Image in Tik-Tok Video, Gets Thrashed in Public After Panchayat Order.
"We educate the girls, invest Rs 20-30 lakh in their education. When she marries by her own choice, then the entire family is devastated. Love marriage is a wrong practice and will never be acceptable to us," Tikait said.
Update by ANI
Naresh Tikait, Balian Khap Choudhary in Baghpat: Hum ladkiyon ko padhavein, unki padhai mein 20-30 lakh kharch karein aur shadi vo karlein apni marzi se, toh pariwar toh barbaad ho jaata hain. Prem vivah bahut galat hain, hum iski kabhi bhi manzoori nahi denge. pic.twitter.com/Au5mqXImH6

— ANI UP (@ANINewsUP) November 21, 2019
The Khaps, on previous occasions, have marked their strong apprehensions against interfaith and inter-caste marriages. The local groups have gone ahead with imposing societal punishments on those who break their norms, with the family of interfaith couples being ostracised and subjected to social boycott.