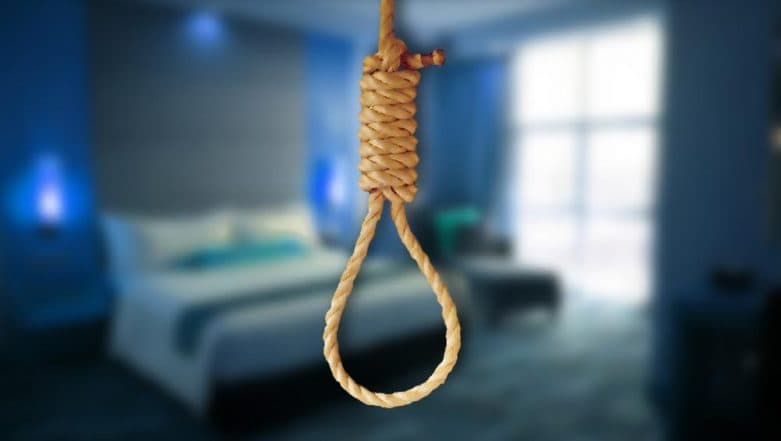 Mumbai, August 1: A 26-year-old businessman from Borivali who was missing since the last one month was found dead at a hotel in Gujarat, Vapi. According to a Times of India report, the victim was found to be hanging from the hotel ceiling when the police entered the room. Mass Suicide in Bengaluru: Father Hangs Wife, Son From Ceiling After Failing to Repay Loan, Daughter Films Video.
The deceased Yash Bafna lived in Borivali with his parents. He and his father ran a steel business. Only June 23, he stepped out of his home and didn't return. His worried parents went and filed a missing complaint. Police were tracking his bank account and mobile number, but he didn't withdraw any cash or switched his mobile on in the last one month.
Vapi police found out that he checked into the hotel alone on July 21 and on July 26, after he didn't respond to the hotel reception calls, police were informed. Police are going through his social media account to find what could have pushed the person to take such a drastic step.