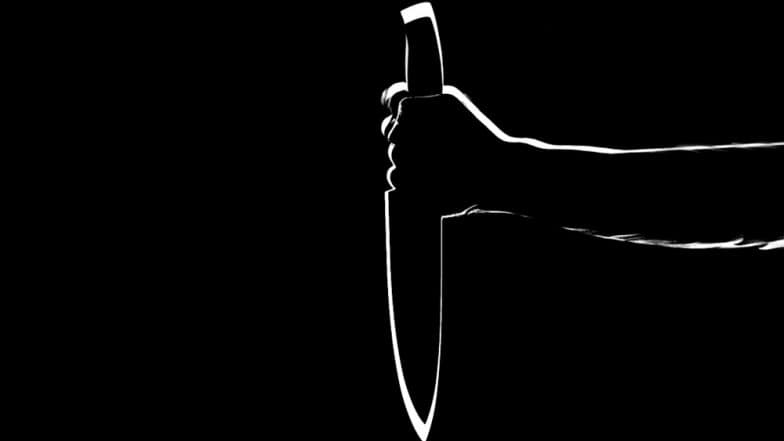 Mumbai, September 18: In a shocking incident, a 12-year-old boy was detained by Mumbai Police for allegedly stabbing his school principal to death.  The principal was also privately coaching students, including the accused in her house. The incident reportedly took place on Monday at around 8:30 pm. According to a Mumbai Mirror report, the victim has been identified as Ayesha Aslam Husiyae and neighbours discovered her body lying in a pool of blood. Thane Shocker: Youth Looted, Stabbed and Thrown Out of Shared Auto-Rickshaw by Fake Driver and Passengers.
The boy used a kitchen knife to kill her teacher because the latter had refused to lend his mother money. However, there are other reports which say that the boy killed his teacher because she scolded him in front of other students. In a fit of rage, he stabbed her in the stomach and back multiple times. The victim lived alone in a small room on the premises of an Urdu medium school that her family-owned and ran. Her father was killed a few years ago in a property related dispute.
In another shocking case reported from Maharashtra's Thane on Tuesday, a youth was stabbed, robbed and thrown out of a shared auto-rickshaw. The victim was identified as Pangmayung Raikhan. According to reports, Raikhan on Saturday night boarded the shared auto from Pritam's Global Cuisine in Thane. His workplace is fifteen minutes from his residence in Ghodbunder Road, mid-day reported.
When the victim boarded rickshaw at 12:30 am there were three passengers inside. A few minutes later, the driver stopped the auto saying that he had to pee. All passengers also got out except Raikhan, who was seated at the corner of the rear seat. When they came back, they started beating Raikhan