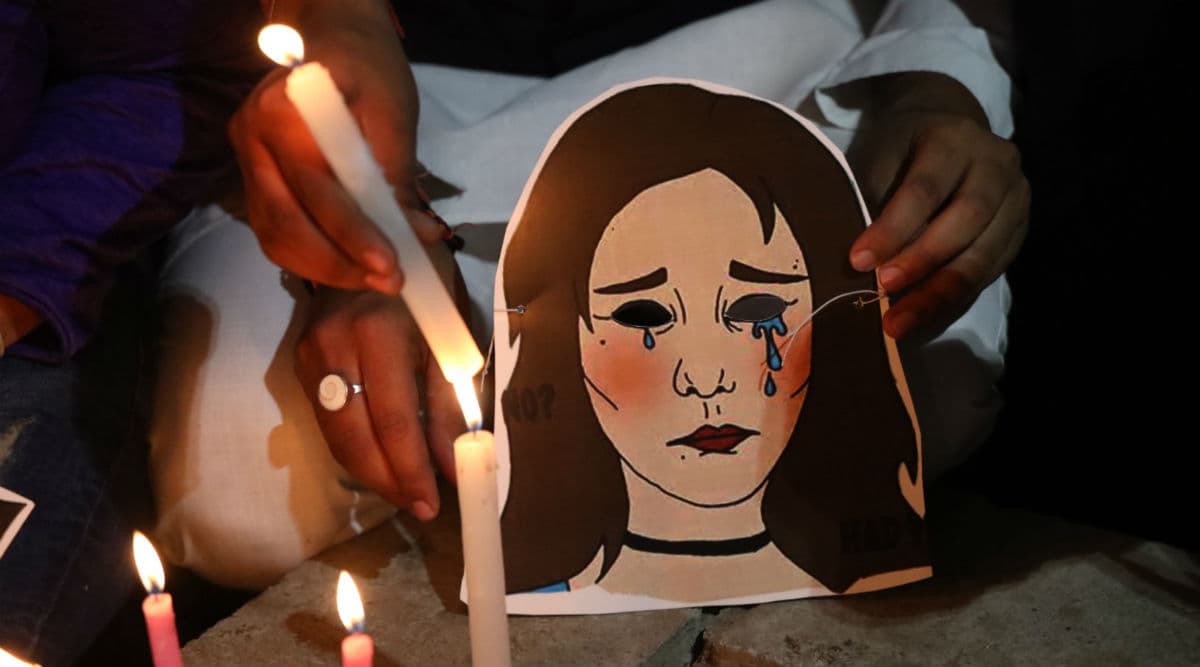 Muzaffarnagar, December 8: Amid outrage over the murder of a rape victim by alleged rapists in Uttar Pradesh's Unnao town, another similar incident has taken place in the state's Muzaffarnagar district. A group of men threw acid on a 30-year-old woman in Shahpur for refusing to withdraw her rape complaint against them, police said on Sunday. The attack took place on Wednesday, a day before the Unnao woman was set on fire by five men. Unnao Rape Survivor Death: UP Govt to Provide 24-Hour Security Cover to Victim's Family, Job to Sister, Two Houses Under PMAY.
The four accused, identified as Arif, Shahnawaz, Sharif and Abid, stormed into the woman's house on Wednesday night and poured acid on her. The victim had filed a rape case against the men in a local court. According to a PTI report, an investigation by police found no evidence of sexual abuse, after which the woman approached the court. "All four men are absconding but we will nab them soon," a Circle Officer was quoted as saying. Maharashtra Shocker: 67-Year-Old Pune Man Booked Under POCSO Act for Sexually Abusing 5-Year Old Girl in Pimpri.
"A case has been registered and was being investigated from all angles," Superintendent of Police Nepal Singh told news agency ANI. The woman suffered 30 per cent burns in the acid attack and is undergoing treatment at a Meerut hospital. The acid attack is reminiscent of what happened in Unnao earlier this week.
A woman was set ablaze by five men on Thursday while she was on her way to Rae Bareli for a hearing of the rape case she had filed against the same men. The victim had passed away on Friday night after suffering 90 per cent burns. All accused have been arrested.