New Delhi, December 14: Even before the results of assembly elections in Rajasthan were announced, a section of Congress party was asking the party leadership to declare Sachin Pilot as its chief ministerial candidate. Sachin Pilot, who won the election from Tonk assembly seat, has been appointed as deputy chief minister of Rajasthan after Congress emerged triumphant in the BJP-ruled Rajasthan. However, Pilot's wife Sarah Pilot is searched more than his political accomplishments.
According to Google Trends, netizens in India searched for 'Sachin Pilot Wife' more than 'Sachin Pilot CM' on the Internet. The term 'Sachin Pilot Wife' was largely searched in the past seven days. The same had happened with HD Kumaraswamy when he was about to become chief minister of Karnataka. The assembly elections in Rajasthan were held on December 7 and the results were declared on December 11. The Congress won 99 out of 199 seats that went to polls. With support from BSP and SP, the Congress is set to form the government in the state, and Pilot and senior Congress leader Ashok Gehlot emerged as front-runners for CM post.
Google trends show where the search for 'Sachin Pilot Wife' is high, check state-wise results below.
Google trends show where the search for 'Sachin Pilot CM' is high, check below.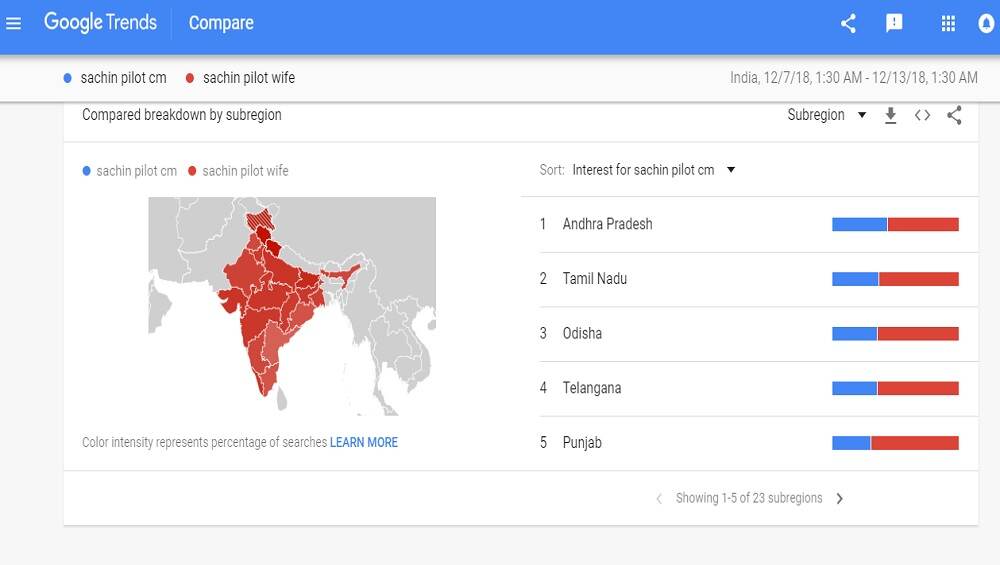 Who is Sachin Pilot's Wife Sarah Pilot?
Sarah Pilot belongs to one of the most prominent political families of Jammu and Kashmir, the Abdullah family. Before getting married to Sachin Pilot, she was Sarah Abdullah, daughter of former Jammu and Kashmir chief minister Farooq Abdullah and brother of Omar Abdullah. Sarah and Sachin met in London when they were studying and fell in love. Though Abdullahs and Pilots have been family friends, they strongly opposed the marriage of the young couple.
Sachin is a Hindu and Sarah belongs to the Muslim community. Their faiths became a major hurdle as their marriage would have an effect on vote base of Abdullahs and Pilots. While Sachin somehow convinced his parents to accept Sarah, the Abdullah family didn't approve the marriage. They didn't even attend the wedding ceremony of Sarah and Sachin. However, after some years, the Abdullah family accepted the relationship.
Sarah Pilot Pics: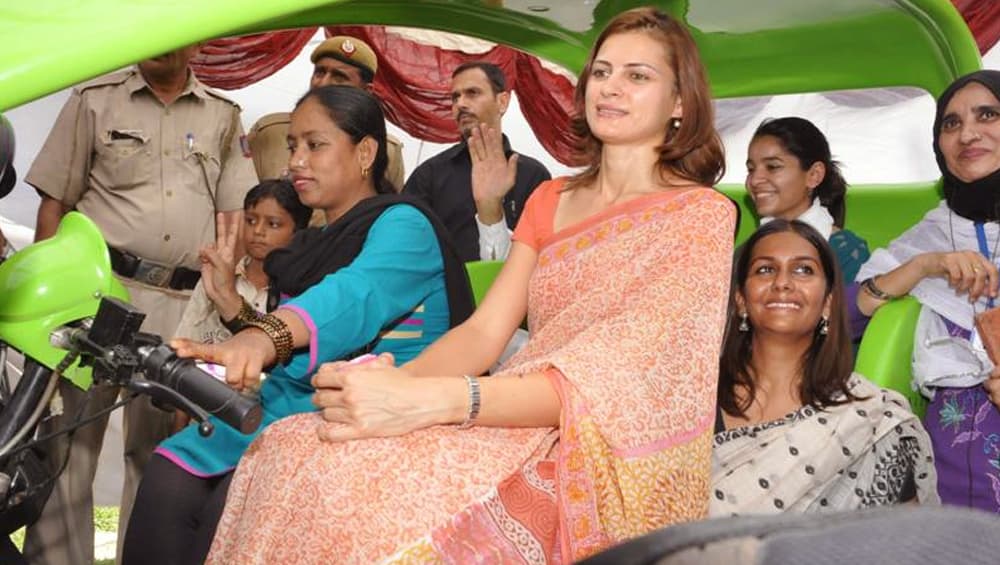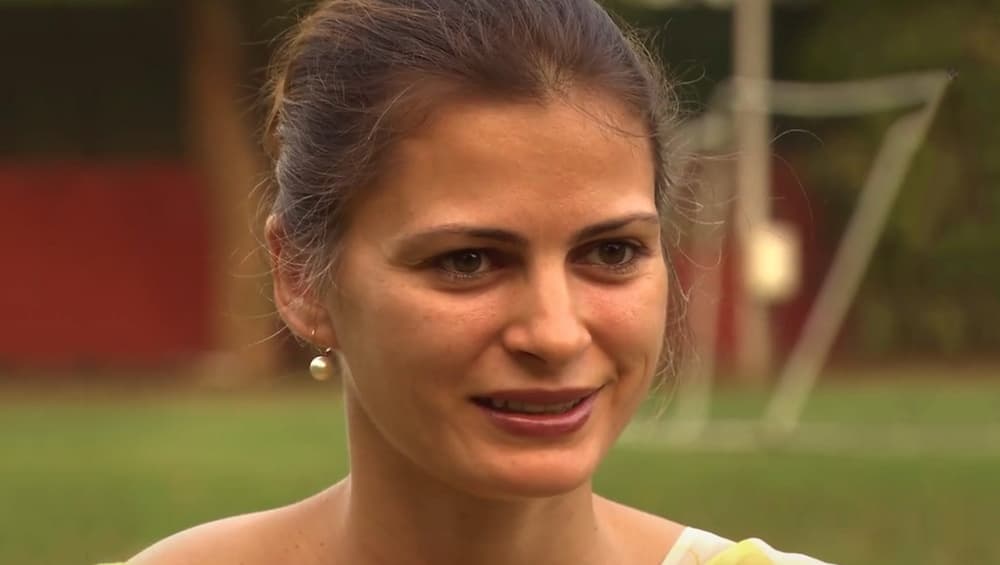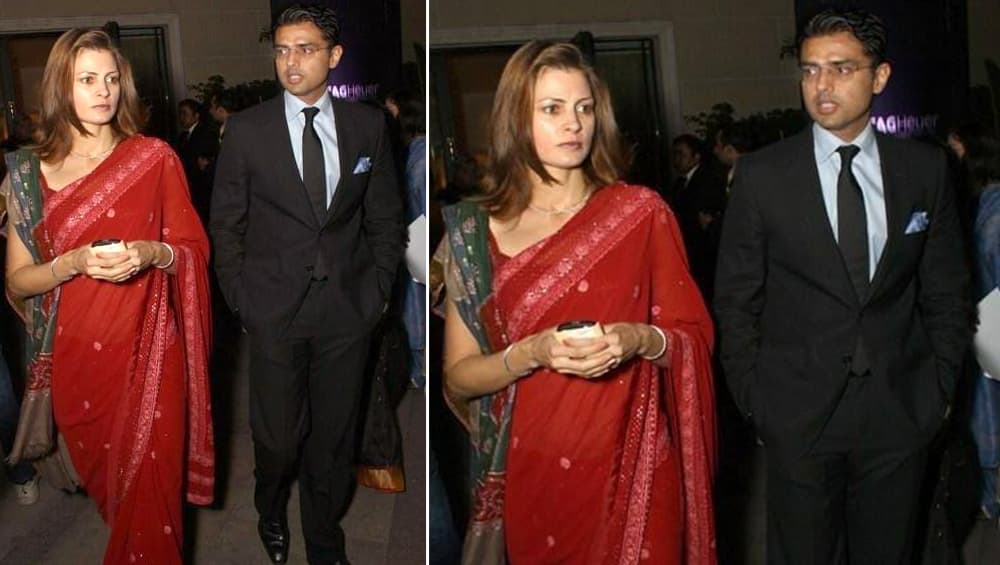 Sarah remains away from politics and spends her time on social and humanitarian causes. Sarah has a bachelor's degree in Hotel Managment and a master's degree in International Affairs. She had worked with the United Nations Development Fund for Women. The couple have two sons Aran and Vehaan.