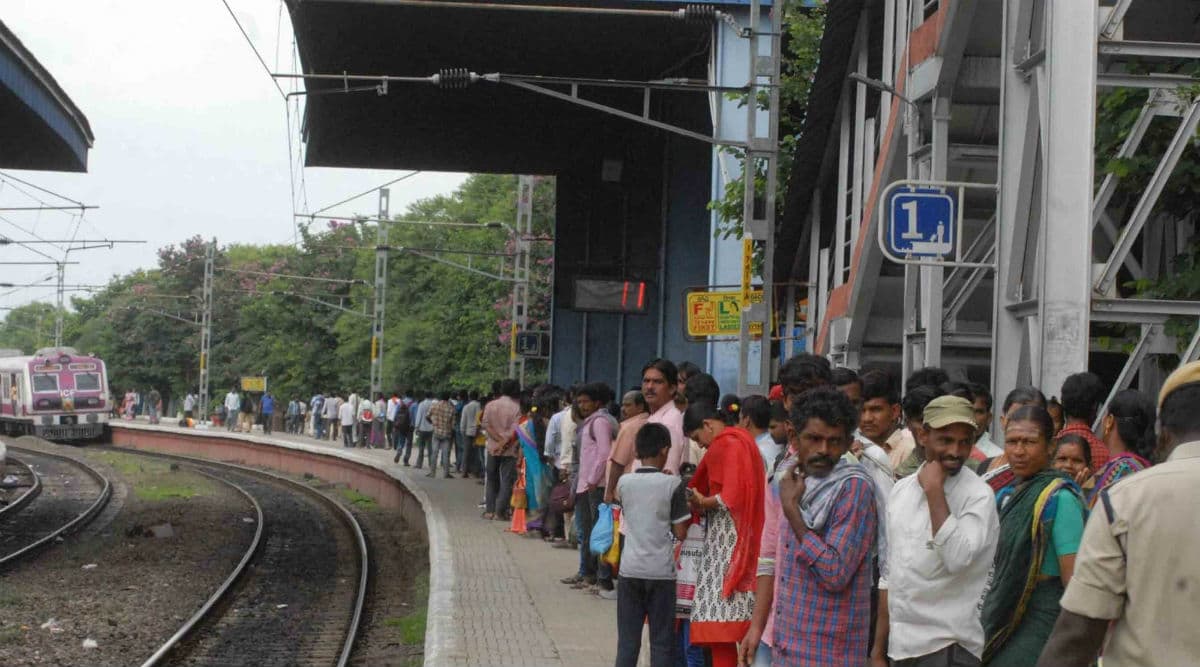 Howrah, November 4: In a bid to nab a mobile phone snatcher, an electrical engineer jumped off a running train and died in West Bengal. The incident took place at Uluberia railway station on November 2. The victim, Saurabh Ghosh, was speaking to someone on his newly bought iPhone when a man snatched his mobile phone and ran away. Ghosh, a gadget enthusiast, bought an iPhone barely 15 days back. Ludhiana: Boys Perform Dangerous Stunt as Train Passes By, Jump Off Into Canal Beside Railway Track; Watch Video.
Ghosh was travelling to his home in Jamshedpur from the Sambalpur Express. The train halted at Uluberia railway station at around 11 pm. Sitting on his window seat, Ghosh was talking on iPhone when an unidentified man snatched his iPhone and ran. Meanwhile, the train started. Stunned by what had happened, Ghosh decided to chase the snatcher as iPhone was very dear to him, Times of India reported. Delhi: Man Commits Suicide by Jumping in Front of Metro Train on Red Line.
Ghosh fell on the ground the moment he jumped off the running train. His head banged against stones and Ghosh became unconscious. He succumbed to his injuries before locals and GRP could bring him to a hospital. Ghosh was highly successful in his professional life. He was appointed in-charge of the two units at a factory in Bauria soon after he joined. He had bought a flat at Mukundapur and started staying there.
"His father, who is also an engineer, has asked for the iPhone as that is his last memory," a police official was quoted as saying. Police were trying to trace the iPhone and nab the snatcher. It remains to be seen if the person involved in the crime would be charged with Ghosh's death.