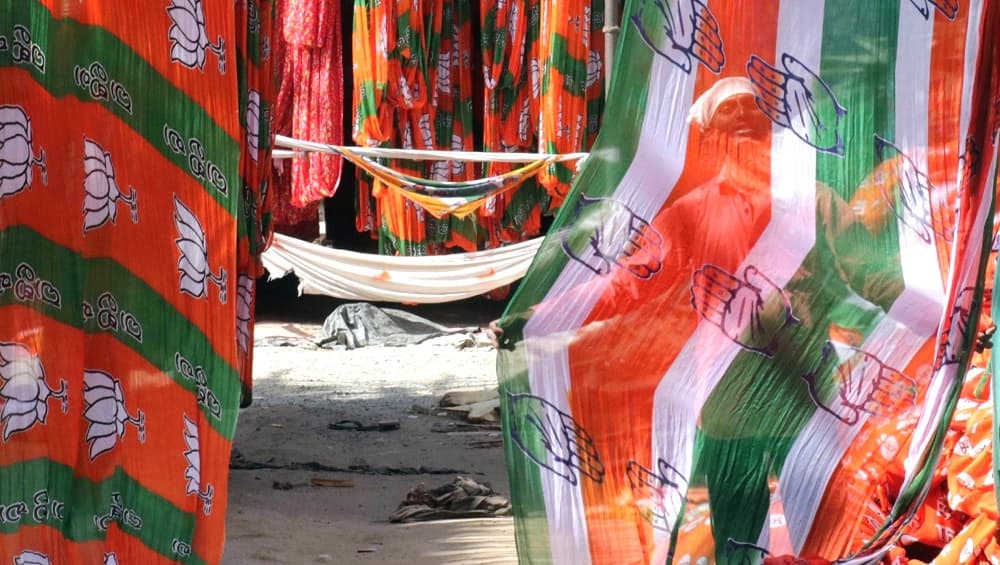 Mumbai, October 21: ABP News, a leading Hindi news channel, will live stream the exit poll results of the high-stake assembly elections 2019 in Maharashtra and Haryana. The ABP News broadcast on the exit poll results of the Maharashtra and Haryana assembly polls began at 6 pm today. However, the numbers will be revealed post 6:30 pm after voting is over for polls in both states on Monday. ABP News will host the live streaming of the exit poll results on its YouTube channel and official website. There will be live updates on the Maharashtra and Haryana exit poll results on ABP News Twitter and Facebook page. Scroll down to watch live streaming of ABP exit poll results of the Maharashtra and Haryana assembly polls.
Polling in both Maharashtra and Haryana is scheduled to end at 6 pm. However, at some of the polling booths, the voting time would be increased to allow all those in the queue to exercise their franchise. The Election Commission has banned publication or broadcast of the exit poll results before 6:30 pm on October 21. Besides ABP News, other news channels such as Aaj Tak, India TV, NDTV India, Republic Bharat will also release their survey results. Who Will Win Maharashtra Assembly Elections 2019? Here's What ABP News Opinion Poll Results Predict.
ABP Exit Poll Results Live Steaming For Maharashtra and Haryana Assembly Elections 2019:
The Election Commission announced the schedule of Maharashtra and Haryana assembly elections on September 21. The last date for filing nominations was October 4. Nominations were scrutinised on October 5. Candidates were allowed to withdraw their nominations by October 7. The counting of votes will take place on October 24 and the results will be declared on the same day.
Stakes are high for the Bharatiya Janata Party (BJP) which won 47 assembly seats in Haryana and 122 seats in Maharashtra in 2014. The Congress party tried hard to wrest power from the BJP.