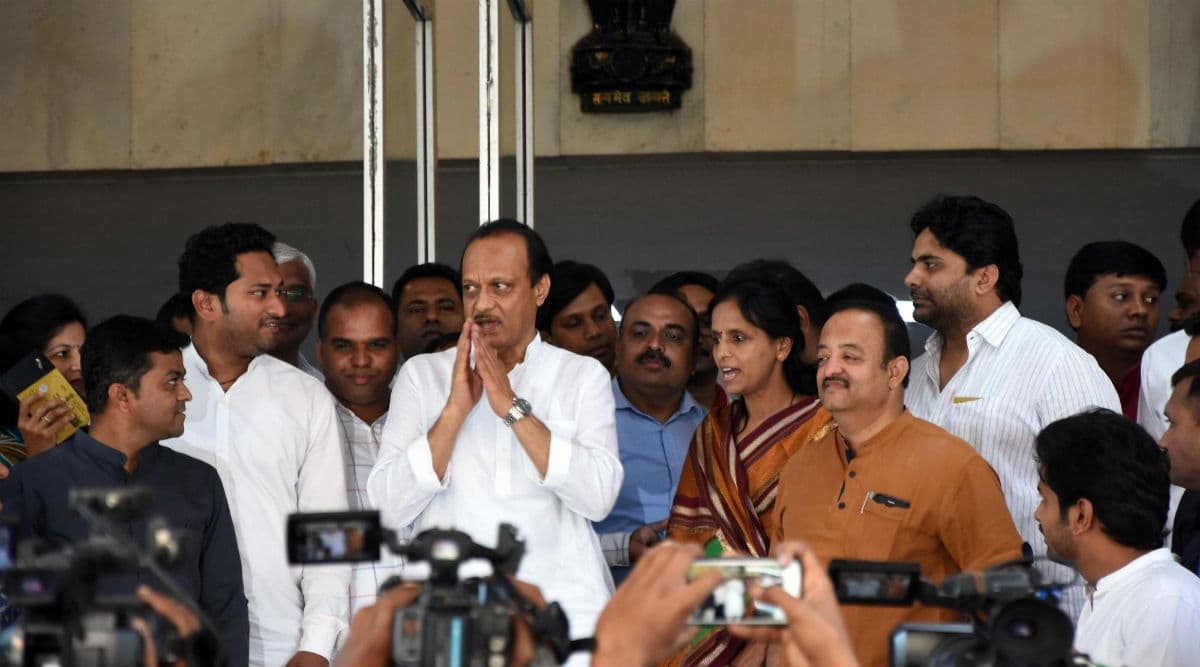 Mumbai, November 28: Nationalist Congress Party (NCP) leader Ajit Pawar on Thursday confirmed he won't take an oath with Maharashtra Chief Minister-designate Uddhav Thackeray later in the day. Ajit Pawar also said that the NCP is yet to decide who will be the Deputy Chief Minister. Ajit Pawar had rebelled and supported the Bharatiya Janata Party (BJP) which formed a short-lived government on November 23. Barely 80 hours after taking oath as Deputy CM, Ajit Pawar had resigned. Uddhav Thackeray Swearing-In Ceremony: Arvind Kejriwal to Skip Shiv Sena Chief's Oath, Here's Why.
"Today I am not taking the oath," he told reporters after a meeting of NCP legislators. However, he said that two legislators from each of the Maha Vikas Aghadi parties - Shiv Sena-NCP-Congress - would take the oath, besides the Chief Minister. They include NCP state President Jayant Patil and former Deputy Chief Minister Chhagan Bhujbal, said Ajit Pawar. "The decision on Deputy Chief Minister is yet to be taken by the party," he added. Devendra Fadnavis Elected as Leader Of Opposition in Maharashtra Assembly Hours Before Uddhav Thackeray's Swearing-In.
The ministry will be expanded after the vote of confidence in the new government scheduled after some days, Ajit Pawar said, indicating that he could be inducted into the cabinet at a later stage. According to the power-sharing agreement between the three parties, the Sena and the NCP will have 15 ministers each and the Congress 12 in the ministry apart from the Speaker's post. From Congress's side, Balasaheb Thorat and Ashok Chavan are likely to take oath today.
In the October 21 assembly elections, the BJP emerged as the single largest party winning 105 seats, and along with its longtime ally, Shiv Sena was in a comfortable position to form a government. The Shiv Sena, however, with 56 legislators refused to join the BJP in forming a government, insisting on rotational chief ministership. Uddhav then formed an alliance with the Congress and the NCP which had won 44 and 54 seats, respectively.