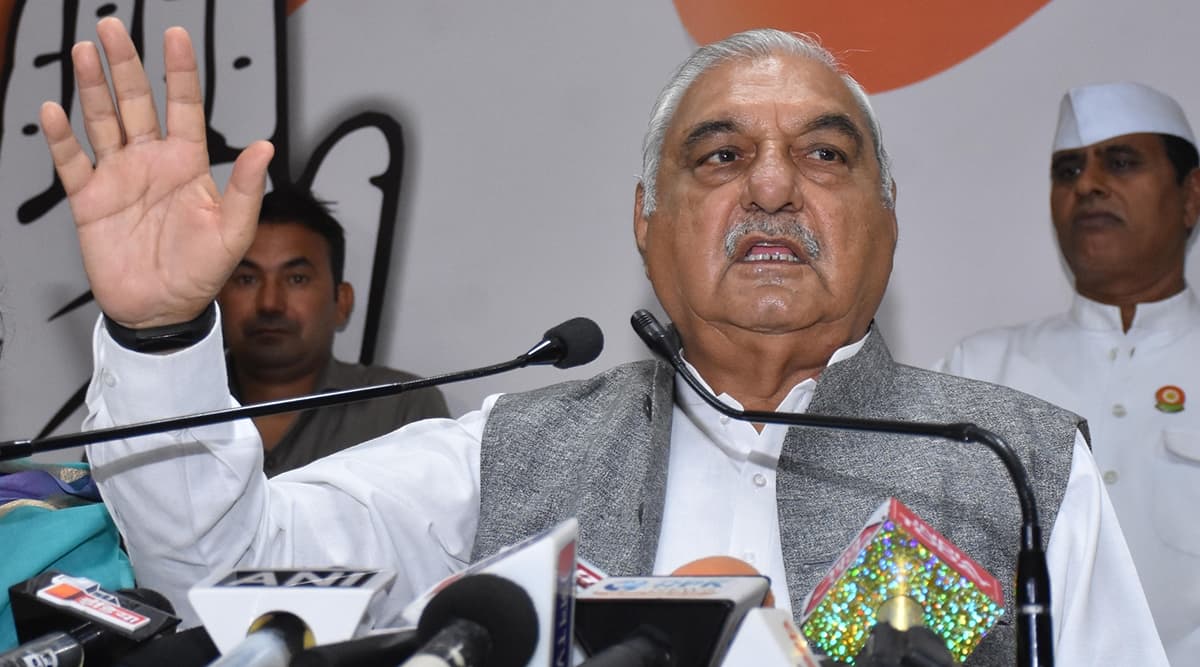 Rohtak, October 24: Bhupinder Singh Hooda, the former chief minister of Haryana, said that all the Opposition parties and independent candidates winning in the Haryana Assembly Elections 2019 should come together and form the government. Hooda, in his open invitation, called on INLD, JJP and the independents and said that he will ensure that all the parties and candidates are "treated with respect." Hooda insisted that the mandate in Haryana is largely against the Bharatiya Janata Party (BJP) as people rejected the ruling party's candidates. Haryana Assembly Elections Results 2019: Congress State Chief Kumari Selja Meets Ahmed Patel in Delhi, Says 'Will Form Govt' Amid Tight Contest.
Hooda is a two-time Haryana chief minister and has also ensured victory from the Garhi Sampla-Kiloi seat. Hooda took lead in appealing the parties in the state to join hands with the Congress."I appeal to all parties and independents who are getting a mandate today, including INLD, JJP, BSP to come with us. Everyone will be respected," he added.
Read the Tweet Below
#WATCH Former Haryana CM BS Hooda in Rohtak: The time has come for Congress, JJP, INLD, and independent candidates to come together to form a strong government. #HaryanaAssemblyElections pic.twitter.com/r255Dsju5H

— ANI (@ANI) October 24, 2019
Addressing a press conference, Congress veteran Bhupinder Singh Hooda said that, "This mandate is against the BJP government." Hooda added that, "Rights of independents cannot be taken away." He also warned those trying to "take undue advantage of the independent candidates." The contest in Haryana is slated for a close finish as the incumbent Bharatiya Janata Party (BJP) and Opposition Congress are in a close fight for winning the state.